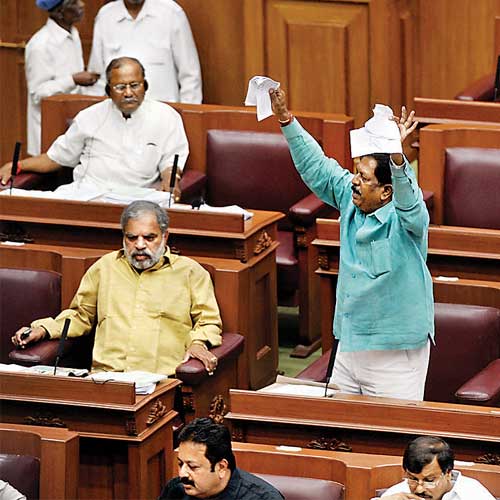 The government has issued a shoot at sight order on man-eating tigers as the big cats have created a panic in and around Mysore city.
Responding to question raised by JD(S) member Sandesh Nagaraj in the council on Wednesday, forest minister Ramanath Rai announced that the order was issued after considering the tiger a 'man-eater', to prevent possible further human deaths in Mysore district.
"Attempts were made to catch these tigers with the help of elephants. A special tiger conservation force of 25 people, led by veterinary doctor Nagaraj, and assistant forest conservator Akram, made an effort to catch the tiger till December 3. Even after shooting one of them with three rounds of anaesthesia and keeping it in a cave behind some plants, the tiger has continued its menace," Rai explained. Seventy such shots have been administered to tigers, but they still attack people settled in the area, he added. He justified his stand by saying that with the 'jatra' (religious fair) coming up near HD Kote, the government cannot take risks.