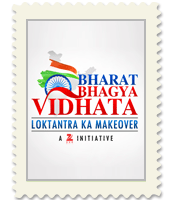 Get over those conventional programming or testing jobs. At a time when mobile apps dominate the technology landscape, companies are looking for app developers by the dozen.

The market for app developers is wholly ripe, say job experts. They peg the number of such jobs across India as over 1 lakh.

"The job opportunity is tremendous. We ourselves are looking for talent that can develop apps for Android, Apple and Windows 8 platforms," says Vijayakumar Radhakrishnan, co-founder of digital magazine store Magzter.

With annual starting salaries anywhere between Rs3-6 lakhs if you were to join a company, the game appears lucrative.

"With two to five years of experience, an app developer can go on to earn as much as Rs12-15 lakhs per annum," says Radhakrishnan.

Moreover, as a freelance developer, a tech enthusiast can earn upwards of Rs25,000 per month, purely by creating and uploading the app to vendors.

"Usually the first app an individual creates as a hobby developer is a free app, and he can earn revenue from the ads that get featured. He can then add few more features to the app, and make that version a paid app, and earn some more revenue," says Shankaran Chettur, business head, Aptech Computer Education.

Varun Shah, a 24 year old engineering graduate in Bangalore, is on the verge of getting enlisted for a short-term course in app development for Windows 8 and other platforms. Shah says since he already has a fair bit of programming language knowledge, it will be easier to grasp the course.

"I just need to get the knack of developing an app that can function comfortably between screens. This knowledge will forever prove handy," says Shah.

Although countless apps are getting developed routinely, finding the right talent is proving painful. "We are planning to hire 50 people for roles in app development. Since the technology is relatively nascent, it is tough to find talent," says Radhakrishnan.

The Future
A recent study by Avendus Partners pegged the Indian app market between Rs150-200 crore during 2012. It is predicted to reach Rs2,000 crore by 2016. The number of apps downloaded per user in India is around 35, which is close to the global average. A user average of 35 would imply around 8.4 billion apps being downloaded in India by 2016.