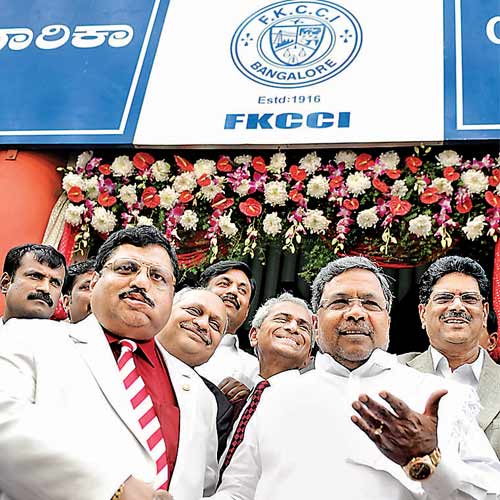 Chief minister Siddaramaiah on Sunday sought to dispel fears that he is anti-industries.
Participating in an interactive meeting organised by the Federation of Karnataka Chambers of Commerce and Industry (FKCCI), he said: "There is an image associated with Siddaramaiah that he is from a rural background, that he is not industry-friendly. But let me assure you that Siddaramaiah is 100% not against the development of industry in Karnataka. I am with the industry and will be with it," he said.
He said any progressive suggestions offered by the industry captains would be accepted before the industrial policy 2014-2019 is implemented.
"Karnataka contributes 6% of the country's GDP and 13% of the country's exports. We need to increase this, so any progressive suggestions offered by the industry captains will be accepted," he added.
He also said that the government was considering reducing the Value Added Tax (VAT) rates in the state. The current VAT rates in the state are 5.5% and 14.5%.
Siddaramaiah added that a slew of measures would be undertaken in the service, agriculture and power sector.
"The state has been witnessing acute power shortage. We are not able to generate power. In the next three to four years, we have a target of producing 4,000 MW power," he added.
He said that from next year, the government would give more focus towards infrastructure development in the state. "Due to a few backlogs, we are not able to allot the required funds for infrastructure development. But from next year, there will be all-round development across the state, not just in Bangalore, as we want equitable growth across the state," he said.