Reebok opens its first Fit Hub, a fitness store, in Bangalore to help customers achieve their health goals.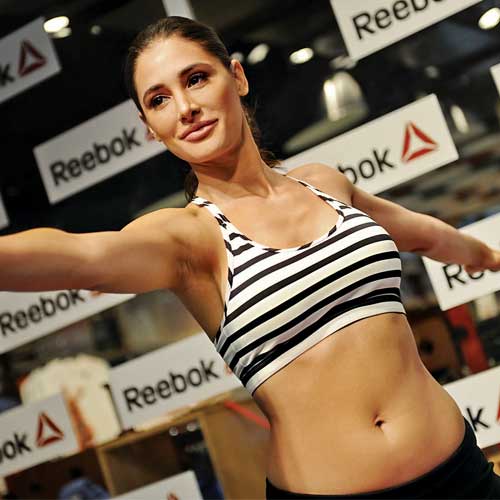 For a leading sportswear brand that thinks Bangalore to be a 'fit' city, the launch of Reebok India's first Fit Hub concept store might appear to have come a bit late in the day. That's because more than 30 such stores have already been opened across the country in the last four months.
But that contention might miss the point — Reebok has been rolling out these stores in phases, and it is only now that Bangalore's chance has come. And the size does matter here. Erick Haskell, managing director of Adidas Group India, said, "This is a rather large store compared with the rest of our stores in India. In this country, the stores tend to be a little smaller (than this). It may be marginally smaller than the average store size globally, but it is larger than the average store in India."
Reebok, which was bought over by Adidas for $3.8 billion in 2006, has plans for Karnataka, according to Haskell. The brand wants to open 10 more stores across the state in the next six months. Incidentally, most winners of a recent competition who will get the chance to work out with another of the brand's ambassadors, John Abraham, are from Bangalore. The company would want to make the best of the fitness craze here.
Given this backdrop, it could mean the company tested the waters before launching the Fit Hub concept here. "After the tremendous response we have received for our Fit Hub stores across the country, we are extremely excited to launch Karnataka's first Fit Hub store in Bangalore," Haskell said.
These Fit Hub stores have been designed to generate greater interaction with customers, and help them find the right products to achieve their fitness goals. The Fit Hub stores in India have been designed on the basis of themes found in fitness studios. These will also have certified fitness instructors during peak seasons to assist customers and provide insights for choosing the right gear as per their fitness regime.
As of now, there are 28 operational Reebok stores in Bangalore and 40 in Karnataka. The brand plans to increase its retail footprint in the market by 15 per cent over the next few months. Its focus would be to strengthen existing stores by making them more consumer-friendly. The brand has recently repositioned to make consumers "fit for life" and also make the business more profitable for their partners.
Reebok's Indiranagar store was one of the first stores to open in the then-desolate retail destination and soon became a retail hub for most of the other brands to join in. It has been a landmark store for the company and is now being offered in the "fresh form" of a fitness hub serving all fitness and training needs of loyal consumers.
Promoting fitness
Reebok India on Tuesday opened its first "Fit Hub" concept store in Bangalore. It was inaugurated by Bollywood actress and Reebok's women's fitness ambassador for their 'Studio' category, Nargis Fakhri, at Indiranagar.
Talking about the idea itself, Fakhri said, "The concept of Reebok Fit Hub stores is extremely exciting and designed to motivate people to adopt active and healthier lifestyles. ."
Recently in the news for Madras Cafe, the actress remarked, "I am thrilled to be associated with the brand in this endeavour. Reebok as a brand is focused on fitness, and its unique offerings are a testament to this. An example of this is the Studio category, a unique and innovative line of products focused on dance, aerobics and yoga designed especially for the women consumers. I love everything right from the super comfortable fabrics to bold electric print."