30 Bangaloreans to enter the ring to fund heart surgery for 10 kids.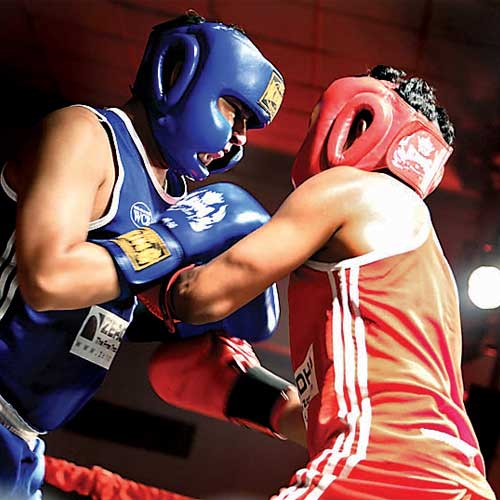 This is the good fight, the one that is necessary and it involves 30 of Bangalore's fittest professionals. The White Collar Bout (WCB) returns to the city for the second year and this time it's only going to get better. From professionals from technology companies to FMCG, entrepreneurs to even a restaurateur - the participants of WCB have one thing in common; they are all fighting to raise funds for the Needy Heart Foundation that will treat children with heart ailments. This year's line-up will include nine bouts of boxing and six bouts of kickboxing.
Organised by Fitness Fight Club (FFC), an advanced fitness centre, the competition is being spearheaded by Austin Prakesh, founder and CEO of FFC.
Talking to dna about this high-energy competition, Prakesh said, "The idea behind WCB is to give people the right reasons to fight for. Here, they are helping needy children to get medical care for their heart ailments. And that's a big cause. All we've done is take the negative connotation of fighting and turned it into something good."
Training for the WCB is not easy, as some of the participants will vouch. Winner of last year's championship, Murali Chitta, ISV exastack specialist at Oracle, says that it took him a while to be convinced of what FFC was really all about.
"Working out in a gym is nothing compared to what we do at FFC. The training is rigorous and hard core. It's not just about running on a treadmill and lifting weights. This is the kind of training professional athletes would have to undergo. I used to go to gyms before but after I joined this fight club, I realised how unique this format is." Incidentally, Chitta is going to be part of this year's fight as well and is hoping to defend his position.
For Daanish Zackria, managing director - Rocklines, WCB appealed to him because of his penchant for contact sports. "It's extremely challenging and never gets boring. And the sense of competitiveness makes it all the more better.
One of the other participants at the competition is Komal Basith, owner of the beauty e-commerce portal, Jossbox. Basith admits that she never knew she'd be fighting another person one day.