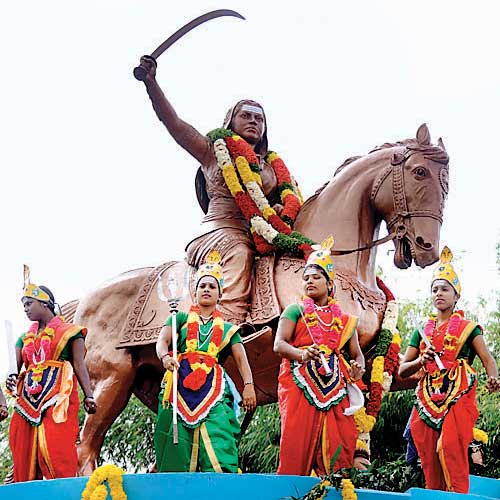 Chief minister Siddaramaiah was conspicuous by his absence at the inauguration of Kittur Utsav, which is bound by the superstition that any head of the state who inaugurates the event would lose his seat.
Jagadish Shettar of the BJP was the last chief minister in the past 16 years to inaugurate Kittur Utsav, which is considered the pride of North Karnataka.
The absence of Siddaramaiah, who had tried to prove his socialist credentials by visiting Chamarajanagar, re-instated the superstition according to the people.
Though the district administration had stated in its invitation that Siddaramaiah will inaugurate the event, it was housing minister Ambarish who performed the task. Before Shettar, JH Patel had done it when he was the chief minister in 1997.
Even BS Yeddyurappa had restricted his tour programme to the region to just offering a garland to the statue of Kittur Rani Chennamma and skipped the inauguration of Kittur Utsav.
The belief gained prominence after former chief ministers Veerendra Patil, S Bangarappa and N Dharam Singh had to surrender their posts after visiting Kittur. Even HD Kumaraswamy, who had conducted a session in Belgaum to show his integrity towards North Karnataka, had faced the ire of people for skipping the event.Siddaramaiah's absence is also being touted as a sign of his disparity towards North Karnataka. "He has time to participate in Mysore Dasara for the whole day, but has no time for Kittur Utsav, the inauguration of which was scheduled at 6 pm," said Ashok Chandargi, president of forum of Kannada organisations in Belgaum.
He recalled that Siddaramaiah had assured him of inaugurating the Utsav during his recent visit to Belgaum. "Siddaramaiah never gave importance to North Karnataka, particularly to border areas since 1983, when he was the president of Kannada Kavalu Samiti," he alleged.