Pradhan to hold talks with party MLAs tomorrow.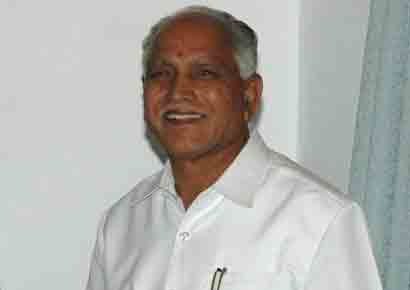 After realising that efforts to retain former chief minister BS Yeddyurappa in its fold were futile, the BJP is now gearing up to face the forthcoming assembly elections without him.
Dharmendra Pradhan, BJP's national general secretary in-charge of party affairs in the state, is scheduled to meet party MLAs on Saturday.
It is said that Pradhan will hold talks with MLAs regarding development works happening in their respective constituencies and the projects that need to be prioritized to make an impact on the electorate in the remaining six months of the BJP government's term.
Pradhan was earlier scheduled to come to the city before Diwali, but had cancelled the visit, as Yeddyurappa was in no mood to mediate. Moreover, BJP national president Nitin Gadkari was himself embroiled in controversies.
In the absence of a mass leader like Yeddyurappa, the party is veering round to face the polls under the collective leadership of chief minister Jagadish Shettar, BJP state president KS Eshwarappa, BJP national general secretary Ananth Kumar and former chief minister DV Sadananda Gowda.
It is said that the party is yet to decide whether to warn MLAs, MLCs and leaders, identified as close to Yeddyurappa, against attending the rally at Haveri on December 9, where the former chief minister is officially expected to launch Karntaka Janata Party (KJP).
Commenting on Pradhan's visit, a BJP MLA said, "We have no clue whether the party will warn the associates of Yeddyurappa. If they attend his party's meet, it will invite action.We still hope that Yeddyurappa would be retained in the party. And everything will be cleared after Gujarat poll results. If Narendra Modi comes out as prime ministerial candidate, then chances of Yeddyurappa continuing in the party will brighten. Anyway what will happen on December 9 is a matter of curiosity."
It can be recalled that Yeddyurappa had advanced the date of KJP launch and had also announced that he would quit BJP by the end of November.