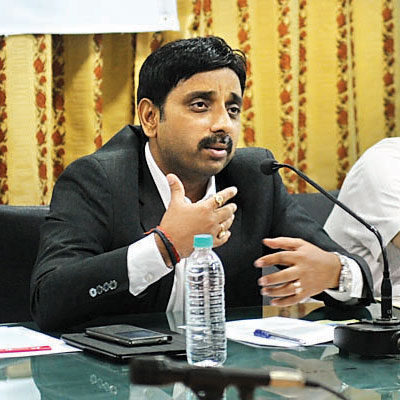 The Bangalore Electricity Supply Company (Bescom) Limited is contemplating to introduce an online self-service portal for the benefit of consumers facing problems while submitting applications.
Addressing members of the Federation of Karnataka Chambers of Commerce & Industry (FKCCI) here on Wednesday, managing director of Bescom, Pankaj Kumar Pandey, said arrangements have been made to introduce the web portal shortly.
"It will be useful for all types of consumers to submit applications. It will reduce hassles for the consumers to submit applications," Pandey said.
He added that Bescom has already introduced prepaid power meters for consumers in Electronics City on a pilot basis. "We are planning to introduce prepaid power meters in other areas shortly," he said.
He also assured the FKCCI members that he will consider their demand to refund the one month minimum deposit amount collected from consumers. "I am not aware of whether other electricity supply companies refunded the deposit amount to consumers. If they have, we too will make arrangements to refund the amount," he said.
Earlier, senior chairman, energy and renewable energy committee, FKCCI, Ramesh Sriranganathan, had said Bescom created a consumer grievance/redressal cell but majority of Bescom officials were not aware of the rules and procedures.
"It is suggested that compliance on the lines of North Delhi Power Limited (NDPL) may be implemented, which will reduce the load on the complaints handling procedure and quick redressal," Sriranganathan said.