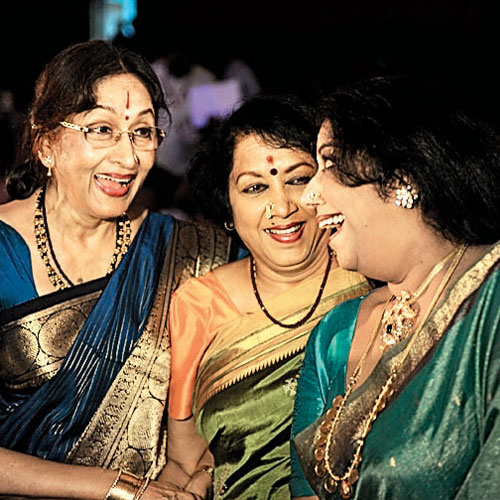 On Thursday evening Jnana Jyothi Auditorium was brimming to it optimum level with film lovers gathering to witness the glittering function of 6th Bengaluru International Film Festival that was inaugurated by Chief Minister Siddaramaiah and renowned multi-lingual actor Kamal Haasan.
Addressing the gathering, Chief Minister Siddaramaiah advised Kannada film makers not to give importance to number of films but quality. "There is a danger of compromising with quality of films when we compete with other language films in number game. I want Kannada film producers to scale up in quality and not quantity of films. Poor quality films will have negative impact on Kannada culture and language. So, the need of the hour is to focus on quality,'' Siddaramaiah said.
Stating that the film festival would create an atmosphere here to make good films, he said that his government has been extending all the necessary help and assistance for the development of Kannada film industry. "It is our government that has increased the number of films from 40 to 100 to avail subsidy. I hope Kannada films will compete with other language films in quality,'' he said.
He said there was a proposal to set up a permanent cell with the department of information and publicity for organising film festivals in Bangalore. "It will become a reality shortly,'' he said.
Earlier, actor Kamal Haasan expressed confidence of Karnataka becoming a centre of excellence for international films. "Bangalore is known for many things such as information technology, biotechnology, hospitality and other things. I am confident of chief minister empowering my dream of Karnataka becoming a centre of excellence for world cinema,'' Kamal Haasan said.
Stating that he was an ardent student of cinema, Kamal Haasan said recalled the days when he used to come to Bangalore to watch good films. "I had an opportunity to watch some of the best films at Bal Bhavan,'' he said.
HN Narahari Rao, artistic director of the festival, appreciated people involved in making arrangements to organise it. "Kolkata and Panaji have their own complexes to organise international film festivals. I request the chief minister to ensure that Bangalore has its own complex for organising film festivals and also increase the budget to Rs 3 crore to Rs 4 crore from Rs 2 crore for organising international film festivals,'' Rao said.
Iranian director Pouran Derekhshandeh and festival director, Hof Film Festival Heinz Georg Bsadewitz were guest of honour while Kannada actress Radhika Pandit assisted to the guests to light the lamp. Iraqi film Bekas was the inaugural film.