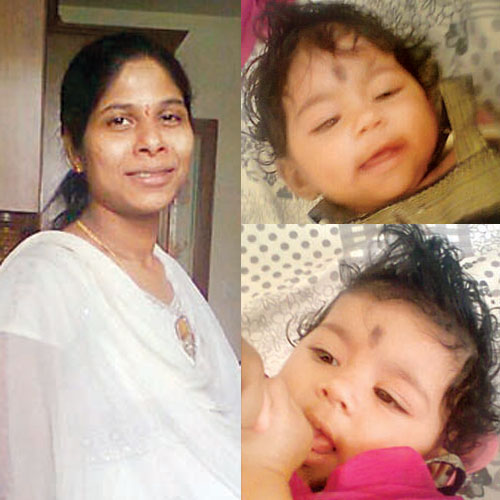 A 30-year-old homemaker allegedly committed suicide by drowning herself along with her one-and-half-year-old twin daughters in a overhead water tank in Hanumanthanagar on Friday night.
According to police, Asha and her twin daughters Ahana and Aradha took the extreme step after she had a quarrel with her husband Harish, a businessman.
Asha, who hailed from Sagar and Harish, 33, from Bangalore were married for two years and were staying in a apartment in Hanumanthanagar along with Harish's parents.
Harish and Asha reportedly had a fight on Friday night, following which Asha went out of their house to an outhouse on the terrace of their apartment.
Harish, who later attempted going to the terrace to check if his wife and children were asleep, found that it was locked from the outside.
He then managed to enter the terrace from the neighbouring house, only to find his wife and children drowned in the overhead tank.
Police said Asha drowned her kids and then killed herself in the tank, which is about five feet deep. Further investigations are in progress.
Husband suspected
After learning about the tragic incident, Asha's family filed a police complaint against Harish, alleging that Asha committed suicide owing to harassment by him.
A case of dowry related harassment has been lodged by at Hanumanthnagar police station.