Act, covering sale of pirated CDs, has provision of preventive arrest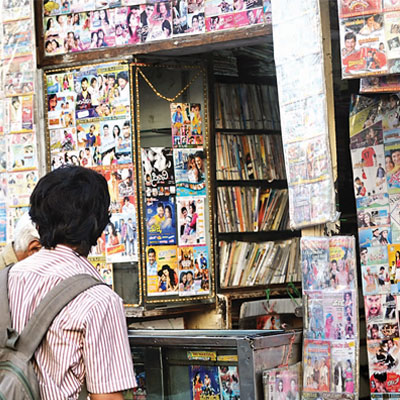 Three months after President Pranab Mukherjee gave his assent to amendment to the Karnataka Goondas Act bringing piracy under its ambit, the film industry is yet to start reaping its benefits.
For, many in the industry are not aware of the development even if they had been demanding such a law for a long time. The amendment would help prevent audio and video industry losing `250 crore to `300 crore a year owing to piracy.
"I am not sure whether the President has given his nod to the amendment. If it gets the president's nod, the Kannada film industry, especially audio companies, will be benefited,'' director SV Rajendra Singh Babu told dna.
After a long wait, the President signed the Karnataka Prevention of Dangerous Activities of Bootleggers, Drug-offenders, Gamblers, Goondas, Immoral Traffic Offenders and Slum-grabbers (Amendment) Bill, 2009 on November 22, 2013.
The demand for bringing piracy under the ambit of the Goondas Act had been long-pending. More than 10 years ago, the then chief minister SM Krishna had promised the film industry all measures to wipe out piracy. However, the process to amend the Act began only during HD Kumaraswamy's rule and it was finally sent to the Governor when BS Yeddyurappa was the chief minister.
Soorappa Babu, general secretary of the Kannada Film Producers' Association, said he learnt about development from the Karnataka Film Chamber of Commerce only a few days ago. "It will help the audio industry directly and film producers indirectly,'' he said.
Sources said that the Department of Information apprised the president of Karnataka Film Chamber of Commerce about the President's nod to the Bill only on February 21, 2014.
"Around 700 cases have been booked for piracy till now but not a single person has been convicted due to lack of evidence. The President's assent to the amendment would enable law enforcing authorities to book and punish those involved in piracy," said Velu, president of the Karnataka Audio & Video Owners' Association.
According to him, audio and video piracy has been flourishing in areas such as Sadar Patrappa (SP) Road, City Market, Shivajinagar, Gandhi Bazar, Gandhi Nagar, National Market and Burma Bazar in the city. "Many a time the police conduct raids on shops that sell pirated audio and video CDs/DVDs but in vain. After a week, these people are back to selling pirated audio and video cassettes,'' he added.
Welcoming the move, Mohan H Chabbria of Anand Audio said implementation of the law would be a big challenge. "The problem with the police is that implementation of this Act is not on their priority list since they are occupied with other responsibilities,'' he said.
Meanwhile, the audio industry is set to form a special cell to create awareness among audio cassette shops against piracy. "We have completed a survey in Hubli, Mysore and Bellary besides Bangalore city to identify the shops that sell pirated audio and video cassettes. The members of special cell will meet those who are selling pirated DVDs and explain to them about the new law. If they continue to sell pirated audio and video DVDs, we will help the police to conduct raids on such shops,'' Velu of Karnataka Audio & Video Owners' Association said.