Party members take out bike rally; say many more will come.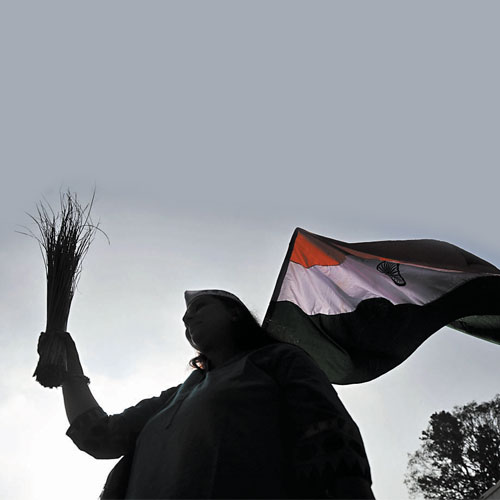 A day after Arvind Kejriwal-led Aam Aadmi Party (AAP) formed the government in Delhi, its Karnataka unit organised a bike rally on Sunday to spread awareness about the party and enroll members.
Party works and supports of AAP took out a procession on 300-odd motorcycles, riding through the streets of Bangalore. Their slogan was "Karnataka AAP ke saath." (Karnataka is with AAP).
The rally was flagged off from Freedom Park at 8 am and concluded late in the evening.
Brandishing brooms—AAP's symbol electoral symbol—its supporters covered almost all prominent areas of the three Lok Sabha constituencies of Bangalore.
Malleswaram, Rajarajeshwarinagar, RT Nagar, Shivajinagar, Koramangala, BTM Layout, Jayanagar and Basavanagudi were among the areas covered by the AAP supporters.
The bikers distributed pamphlets and interacted with the residents to create awareness about the new party and apprise them on its stand on corruption.
"Buoyed by AAP's success in Delhi, we organised this bike rally on Sunday so we could not only meet the maximum number of people, but also create awareness about AAP and get a feedback on issues concerning the common man and people of Karnataka," said Vikash Shukla, a party worker.
He added that Sunday's rally was the first and many more would follow in the days to come.
"We feel we can replicate Delhi's success in Bangalore. Many people we met were very enthusiastic about the Delhi results, which are very encouraging," he added.