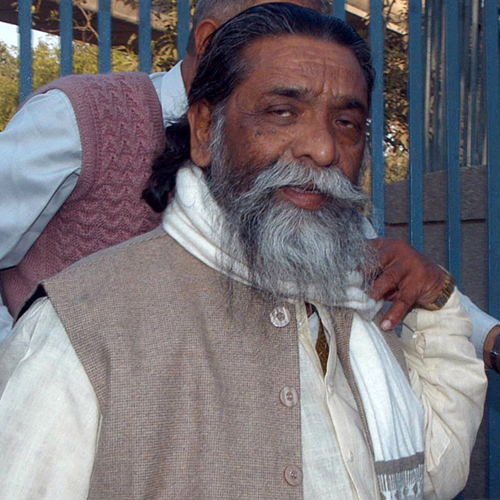 Jharkhand's Dumka constituency in the Santhal Pargana division has given the state many of its chief ministers – including Babulal Marandi, Shibu Soren and the incumbent, Hemant Soren. Several other ministers also hail from the region. For the ongoing Lok Sabha elections political parties have fielded some very well-known faces from the region. They include Shibu Soren (JMM), Babulal Marandi (JVM), Babulal Soren (TMC) and Sehdev Soren (AAP).
Looking for change
A social activist in Dumka, Bitiya Murmu, says even though several chief ministers hailed from Dumka, no development work has taken place in the constituency. Dumka is the sub-capital of Jharkhand, but only in name. The government is yet to fulfil its promises of prosperity and inclusion of women in mainstream development. Government projects have become a monopoly of bureaucrats. Shibu Soren is worshipped like a god in Santhal Pargana, but people here are fast losing faith in him and looking for change. A lack of political awareness in the rural areas seems to suggest that tribal leaders and intellectuals are intentionally keeping people in the dark perhaps because they do not want to lose their vote-bank.
Dumka makes headlines
Dumka polls have made headlines for two main reasons. One, the JVM has pitted Babulal Marandi against Shibu Soren, who is revered as Dishum Guru in Santhal Pargana. The other incident that caught the media's attention was the TMC's refusal to give a ticket to Munni Hansda whose candidature was almost certain.
Hansda falls prey to conspiracy
Munni Hansda says, "On March 31, the TMC called its candidates from Raj Mahal and Dumka constituencies to Kolkata for ticket distribution. After the distribution, Prem Shankaran, editor and co-owner of a Kolkata newspaper, held a meeting with all the candidates and took away my ticket. He told me to prepare for the assembly elections and left the room without returning my ticket. I tried talking to several people but no one helped me. When Mamata Banerjee came to Ranchi, she asked to meet me. She was really upset about the incident. Finally I decided to contest the election as an independent, but by then it was too late."
In her place, the TMC has nominated Babulal Soren who is less popular than Hansda in Dumka. Munni Hansda says that had she got wind of it earlier, she would definitely have contested as an independent. The question then arises that why did the TMC take so long in declaring its candidate for Dumka seat and then take a U-turn at the final moment? Aren't other parties going to gain from it more than the TMC?
The Dilemma of Bhuiyya, Ghatwal, Khitori and Paharia communities
Munni Hansda was hopeful of garnering about 2 lakh votes in these elections. Bhuiya, Ghatwal, Khitauri and Paharia communities also lent her support. They have been supporting different parties who promise to grant them scheduled caste status but the issue has been put on the backburner. Together these communities account for more than one lakh votes. They were looking forward to the TMC handing the ticket to Munni Hansda as the party had already given her their assurances. Hansda has emerged as an anti-displacement leader for the tribals. People of Santhal Pargana participated in large numbers in the movement led by her. She already had a vote-bank that was a threat to other parties' political equation in the Lok Sabha polls.
The supporters of Munni Hansda, who allegedly fell victim to a conspiracy, are now in a dilemma- and their fury is apparent. They are upset with the party for the treatment meted out to a female candidate despite the TMC president being a woman herself. Social activist Bitiya Murmu says that Munni Hansda is a popular leader and exerts a strong influence over the people. The TMC has betrayed a potential leader who could have given a tough competition to the strongest of leaders in the state.
Dumka lacks political awareness
Dumka's Jhigti village is festooned with posters of Dishum Guru and JMM flags at every nook and corner. But locals hardly have any knowledge of the political goings on. A local resident Maku Besara says that some time in the past when their lands had been usurped, Dishum Guru arrived as a saviour. The village people have been voting for him since then. But they don't remember when the incident happened, nor do they seem to care much about what the Shibu Soren government did after coming to power. Money, however, plays a key role in politics here. Budhin Marandi, a local villager, claims that if a party offers money, people will readily vote for it.
A rather enlightened villager, Sanjali Tudu says that in her village there are several issues like better education, medical facilities, clean drinking water and employment. She says, "We are not going to waste our vote. All villagers will soon sit together and discuss it. We'll see who can bring about change in the village. All of us will then vote for him." The Dumka women have prepared a manifesto under the leadership of Bitiya Murmu and handed it to the Dumka DC Harsh Mangala. It voices their demands and raises women's issues of safety, reservation and trafficking.
From the looks of it, Santhal Pargana is set to witness a contest between tradition and change in this Lok Sabha election.