Sharada Sunder explains why catchy tag lines and jingles make great advertising for a brand, and how they can be applied to people too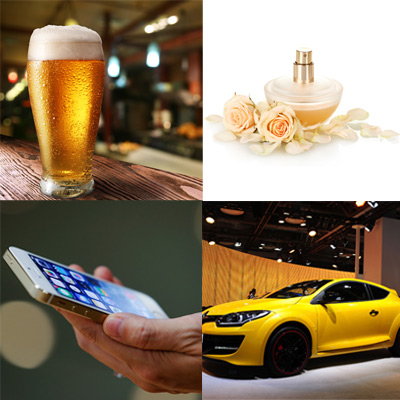 The word "brand" usually reminds us of products and not people. But people, just like brands, create perceptions, experiences and impact people in their environments. It is a far more sub-conscious and un-triggered exchange at both ends.

With brands and their advertising, two things that usually work are the use of a simple yet memorable tag line and/or a great jingle. It takes a lot to build successful brands and sustain them.
Liril (la.... la la la la...), Nescafé (share a cup of coffee, Nescafe, it's yours it's mine) Vicco (vicco turmeric, nahi cosmetic), Lifebuoy (tandurusti ki raksha karta hai lifebuoy), and Nirma (washing powder Nirma...) had catchy jingles. And most of these have been retained over two decades as they have become synonymous with their brands. Such is the impact of the jingle.
Tag lines are very much in. We are at the receiving end of so many ads, that retention can happen only for the few that are memorable for their simplicity, stunning innovative lines, genuineness, madness or emotional connect. They become hot favourites because of the brand experience and an affirmation of the tag line during the experience. This will determine the success or failure of the tag line and the brand itself.
Just do it. The brand name is no longer required to be mentioned alongside. We can guess the brand even if the logo is not shown. It is a simple and effective call for action. Nike has made the tick mark, usually associated with exam paper corrections, so very cool.
Another example of a simple yet effective tagline is Nokia's "connecting people". The image of a father and a child's hands reaching out to each other adds an emotional quotient to it.
Loreal's "Because I am worth it" changed the beauty bait from a negative connotation to a positive one. It moved away from the usual 'you need this to look better' pitch. Television channel Zee Marathi's tag line "Mee Marathi, Zee Marathi" keeps it simple, yet profound, and connects with the core of its viewers.
Insurance company LIC's line touches one as genuine: "Zindagi ke saath bhi, zindagi ke baadh bhi" (with you during and after life). Racold's "Reborn every morning" comes to mind every morning and leaves a sense of renewed life.
Bingo's "No confusion, great combination" is preceded by a dash of madness and catchy lyrics.
Brands and their tag lines make me think that each of us might have a tag line too, formed by how we choose to live our life over a period of time. The difference is that, unlike a brand writing its own tag line, ours would have been subconsciously created by the people we interact with and who are a part of our lives.
We may never know what tag line was attached to us, and we would probably die without knowing. It would be interesting to see what tag lines are given to us by different people, and what stands out as the one common factor. Who knows, one could be pleasantly surprised, happy or may feel the need to go in for a brand refresh. Either way, it would be a soul searching and seeking exercise.
I just checked mine. Have you?
Sharada Sunder is Executive Vice President, Regional Channels, at Zee Entertainment Enterprises Ltd. She is also interested in poetry, prose and painting, and has published a collection of poems, The Illegitimate Tree & other poems. She blogs at Heartfelt expressions of life on Wordpress.