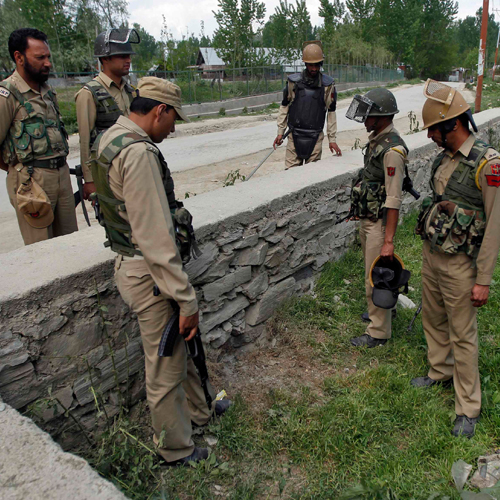 Since Sunday night, news has been pouring in on violence related to the last phase of polling in West Bengal, whose capital Kolkata goes to polls on Monday. According to the Election Commission (EC) polling schedule, voting in Bengal, unlike other states, was spread across five phases. One of the explanations given was the state had many constituencies and booths that were found to be extremely sensitive and vulnerable to violence.
However, unsurprisingly, the violence has never stopped. Apart from killing supporters of rival parties, which both the Trinamool Congress (TMC) and the Left participated in with equal fervour, the party in power was also involved in beating up EC workers. But the major enthusiasm and approval came from Mamata Banerjee herself. When the Election Commission decided to transfer officials in different districts for not being completely impartial to the ruling party, the state government and its leader, instead of cooperating, called for revenge.
Mamata announced that in case violence would erupt in the state, the responsibility would have to be taken by the EC. Apart from promising to bring back all the transferred officials the day polling ended, she also said law and order in the state was not the government's responsibility if the Election Commission decided to take things in its own hands. These words of Mamata Banerjee must be taken seriously today, when violence has erupted in the polling booths, leading to multiple injuries and deaths, and the ruling party, instead of taking responsibility, is in denial. The violence is not surprising as Mamata had already warned us of the consequences of challenging her in any manner.
Read: If not Mamata Banerjee's TMC, who should West Bengal vote for?
Derek O'Brien, through his Twitter account, has been accusing the media of giving unnecessary attention to "stray" incidents when polling is taking place peacefully throughout the state.
Mamata's arrogance has been seen when she challenged all constitutional authorities in the last few days, beginning from the Election Commission to the country's judiciary, claiming to be the best vanguard of the interests of Bengal. But she must realise she is no longer the opposition leader that she has been for most of her life in the state. Her party members cannot call a single violent incident or killing in the state during polling as "stray" and must take moral responsibility for not being able to protect its citizens.
The Left is not clean when it comes to violence during polling or otherwise, as they have shown for so many years. What is also not surprising anymore is that only the faces in power have changed, without any changes in the nature of the power yielded by the ruling forces. Mamata has been a better successor than the Left could have ever imagined.
Also read: Will the sudden uproar on Saradha Scam affect Mamata Banerjee's fortunes in Bengal these Lok Sabha elections?