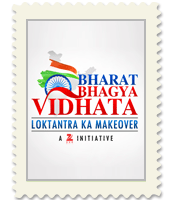 Justice Desai's Order in Delhi Cloth and General Mills v Shambhu Nath Mukherjee (Supreme Court of India, 1984) begins with: "Deceased Shambhu Nath Mukherjee… "
A 1981 Order in the same case by the same Judge, heading a Supreme Court Bench, began with this lament:
"Frustration generated by lengthening shadows of interminable Court processes in the fall of one's life, has been the primary and root cause of our failure to end this unending proceeding. And it has introduced such cynicism in the respondent.."
Nothing might serve as a more severe indictment of the worst bane of the judicial system in India – that of indefinite delays, which more often than not, ensures that "The Rule of Law" remains a lofty principle, to be followed more in the breach. What exacerbates the already abysmal condition is that it is often the common man, the "daridranarayan" engaged in a David versus Goliath battle, who is compelled to bite the dust. And it is justice which suffers a near-fatal blow. Shambhu Nath Mukherjee was one such puny individual, who went to seek justice in 1966 but went abegging even in death.
Whenever this issue of the grindingly slow wheels of justice is made to rear its grotesque head, our belief in the majesty of the law is threatened with a rude jolt. Immediately the usual refrains are paraded about- piles of data on the humongous arrears of cases in ALL courts, the recommendations of the Law Commission and a smorgasbord of committees and commissions, slamming the long holidays enjoyed by Judges of the Supreme Court, hailing the miraculous wonders that technology and e-governance would bring about (without pausing to ponder upon if such marvels would make justice really accessible to the marginalized)… the list is tediously exhaustive.
This injustice is the most glaring in criminal cases- undertrials dying in custody in the quest of that single court hearing which could uphold their innocence and give them back their liberty, victims of rape and other atrocities suffering the further ignominy of the culprits reveling in impunity for decades . However, the effect of delays is no less inimical in civil cases too. Think about matrimonial litigation and why most women are forced to choose silent suffering over the almost-perpetual travails of accessing the judicial system. Spare a thought for that workman arbitrarily dismissed from service, getting shunted from one internecine judicial alley to another, till he gives up the ghost (and with it, even the faintest glimmer of hope of justice.)
Moving beyond the all too familiar tropes of "justice delayed is justice denied" and in India one gets "tareekh pe tareekh " but no "insaaf", it is imperative that the grave disquiet about arrears in courts must be accompanied by deeper insights into newer methodology, more critical questions about structural reforms and root causes than collection of statistics and top-down policy measures and legislations to mandate reforms.
The root causes, which get buried in the hailstorm of policy recommendations, have got more to do with the very modus operandi of litigation in India- both in civil and criminal cases.
These root causes can be broadly classified into micro and macro levels. At the micro level, let us look at the criminal cases first, since they justifiably cause more dismay and indignation.
First, one needs to question- on what basis, and how, are cases prosecuted? There are instances galore- of people being arrested over petty crimes, and then made to wait endlessly for their day in court. The prosecution expends its resources and time on pursuing a case of say, minor theft- a grocery shop employee helping himself to one thousand rupees from the till- and the accused is handed down a sentence of three months. This does not happen over one or two hearings- on one day, the accused is convicted, and another date is allotted for the court to pass the sentence. It is no one's case that there should be summary trials, for that would bring in the haunting spectre of kangaroo courts. What ought to be done is to see whether such a lengthy prosecution is justified in the first place. For minor offences, there could be a separate procedure emphasizing upon a specific, methodical and time-bound manner of disposal of cases. A pertinent example is that of traffic offences (minor violations, mind you, not something as egregious as running over sleeping people.) and cases dealing with bouncing of cheques. Traffic Lok Adalats for the former and separate courts to review and decide if these are worth pursuing, for the latter. The court decides if the parties should enter into a settlement, and this decision is binding.
Second, how much leeway should the prosecution enjoy? How much time should be granted for filing the chargesheet, or if no credible evidence is found, to file the closure report? There is no dearth of cases where filing of the chargesheet is held hostage to myriad political considerations, and when finally acted upon, it is usually an exercise in futility. Or an effective tool to harass and intimidate. Besides the inordinate delay (during the course of which witnesses might have died, crucial evidence could have been destroyed or lost) this ample latitude the courts grant to the prosecution seeks to almost legitimize illegal custodial detentions and other depredations.
Cases which are vexatious, malicious, and devoid of any merit, are kept on very convenient "life-support systems", to be used with menacing accuracy as per the prosecution's convenience. Why don't the courts insist upon seeing through such mendacious tactics?
It must also be acknowledged that an acceptable reason for tardy prosecution is the lack of resources of the investigative agencies, which requires urgent and more comprehensive remedial measures. In the absence of these, imposing time-limits would result in tawdry prosecution, which would again be a complete mockery of justice.
In civil cases, frivolous litigation should take the blame. People rushing to court so as to "fix" their rivals or anyone they have a bone to pick with, PIL (Public Interest Litigation) being grotesquely contorted into Paisa Income or Publicity Interest Litigation, parties in matrimonial disputes resorting to ingenious forms of skullduggery, or wealthy litigants using the law (and a battery of "delay lawyers" specializing in dilatory tactics) as a tool to buy time and secure their interests further. A case in point is the alarming regularity as filing SLAPP suits (Strategic Lawsuits Against Public Participation) masquerading as pleas for granting Injunctions against harm which is either non-existent or contrived. Such vindictive tomfoolery gnaws into precious Court time, adding to the prevailing sordid mess. Courts ought to be more proactive in nipping this feral litigious streak before things get out of hand.
At the macro level, the first and foremost cause is the procedural laws – The Code of Civil Procedure and the Code of Criminal Procedure and the Rules of various High Courts and the Supreme Court. For the sake of brevity, suffice it to say that there are certain provisions which actually coerce a person into squandering time. For example, there is a rule which mandates that valid service of a copy of an order, legal notice, or petition on another party has to be through registered Speed Post (that is, the Government "Speed" Post). Private courier agencies or electronic communication are apparently not kosher enough!
Moreover, enough has already been written about adjournments, so one can move on to the second cause, which is how lawyers are allowed to argue cases. The arguments before the Supreme Court of the Unites States (SCOTUS) in the constitutional validity of Obama's healthcare law (a case which was billed as one of the most seminal ones of the present century) were strictly controlled. All parties were allotted a specific time limit for oral arguments, and everyone had to submit detailed written arguments in addition. This ensured that no one's voice went unheard. The Keshavananda Bharati case (billed as THE most important case in India's constitutional and political history) is a study in stark contrast. Oral arguments commenced on October 31, 1972, ending on March 23, 1973- spanning a whopping 68 days. The judgement was delivered even later- on April 24, 1973.
That isn't all. Parties before the court believe that the strength of their cases is directly proportional to the verbosity and prolonged display of eloquence (which often dissolves into loquaciousness) of the arguing Counsel, besides being a justification for the astronomic fees charged by many legal eagles. The import of Gertrude's terse command to Polonius- "More matter, with less art" is sadly lost on most.
Third, regarding the arrears before the Supreme Court, a fundamental question has been about its jurisdiction. It is a Constitutional Court, entrusted to deal with constitutional matters -so should it allow itself to be treated as the highest court of appeal? At present, this has become the norm- everybody dissatisfied with a High Court or any lower court's verdict takes recourse to Article 136 of the Constitution. The provision for Special Leave Petition has become a free-for-all, clogging up the docket, and the Court has not exercised adequate vigilance to stem this deluge.
Fourth, the Government's litigation behemoth. Cringe-inducing would be a euphemism, so riddled it is with all sorts of anomalies which have a direct bearing on the piling up of cases, the snail's pace of prosecuting, and the extremely generous contribution to judicial delays as the culmination. Veerappa Moily's proposed National Litigation Policy (2010) , which sought to clean this modern reincarnation of the Augean Stables, has been languishing in the labyrinthine archives of the Ministry of Law and Justice (sounds quite incongruous, doesn't it ?)
A word about our Justices. Judicial activism is essential for a democracy and polity besieged by successive governments and administrations reviled for their corruption and ineptitude, but that is not supposed to be a carte blanche for judicial adventurism. For, when Judges arrogate powers to themselves and fish in waters unbeknownst to them and their areas of expertise, not only do they hold up cases direly in need of urgent attention, but also contribute to a policy and administrative mess which consumes further time to be undone. Same goes for judicial discipline. When different Benches, acting as per whims and fancies, hand down conflicting verdicts, it results in imbroglios which transcend the wrong of causing delays (because inevitably there would be an appeal or review to seek uniformity) and enter the territory of regrettable blunders. Capricious justice is no justice at all.
Whether and how these ugly scabs are acknowledged and sought to be healed by the united forces of the government, judiciary, legal profession and of course, litigants themselves, would be decisive in determining if timely justice would continue being a distant mirage.