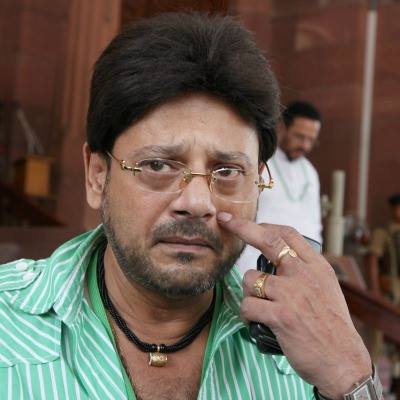 We Indians are extremely famous for our 'Unity in Diversity'. However, there are two different types of Indians that are common throughout the country irrespective of their caste, creed and race. For all of them, the word sorry has a different significance in their lives.
The first category is our political elite. They believe they are the guardians of our 'culture'. Moral policing and glorifying everything that Alok Nath is notorious for on social media is all they wish to do. They are a classic example of what we call "male chauvinist pigs". One leader after another, their statements reflect arrogance, defiance, disrespect for women and an I-give-a-damn-about-the-law attitude.
It all commenced with Abhijeet Mukherjee calling women 'dented and painted' figures on national television. He was cut to size by a furious Arnab Goswami. Then comes the father-son duo of Mulayam Singh Yadav and Akhilesh Yadav. Mulayam earns brownie points from the male folk by stating that rapes are minor mistakes committed by boys, because boys will be boys! Abu Azmi will compound the misery by stating that women involved in rapes should be hanged as well. It just keeps getting better.
Next are our very own 'protectors of our culture'. A small time minister in the Goa government shoots into the limelight by saying girls should not party in pubs in short dresses as it is against Goan culture. Goa's chief minister raises the bar by saying industry owners in Goa face more troubles than a rape victim. Their hypocrisy is evident from the fact that the guy just wants women to stop drinking, never mind him gulping down gallons of the same.
As it is said you always save the best for the last. The winner in this category is Trinamool Congress MP Tapas Pal, who openly threatens to send his men to rape women of the opposition party in case of any untoward incident. When questioned, he says he made use of the word "raid" and not rape. It's sad we have a bad hearing disorder. No wonder we vote for such people.
Now, do you know what is common among all these ideals of buffoonery? All of them got away by using the word "sorry". This was the only word Abhijeet Mukherjee uttered during those 50 minutes of the ''Newshour'. Mulayam Singh, Abu Azmi all said "sorry" for their insensitive, inconsiderate, illogical remarks and a similar apology has been sought from Pal. TMC chief Mamata Banerjee has the audacity to call out an innocent student who calls her a 'Maoist' but unfortunately, she is so 'pained' by the remarks of her MP that her tongue collapsed into her stomach and there is a stony silence from her end. What makes it sadder is that she is a woman herself. We all know what the late AK Hangal would have asked Mamata in such a case.
This was the first category. The second category is us, the common people, the ordinary citizens of India, who are extremely and creepily similar to the protagonist of a 'K' Ekta Kapoor soap. Every misery of the world falls on our shoulders. While we suffer from the burden of inflation, crorepati MLAs in Uttar Pradesh demand a salary hike so that they can at least serve tea and biscuits to guests. Even we can dream of a tea and a biscuit that can cost over a crore. Yes, only dream.
The tragedy is that we cannot even make proper use of the word "sorry". When we burp in public, we get admonished by our parents for having no manners, our girlfriend threatens to walk out on us, people look at us as though we were planning to steal the Eiffel Tower and sell it in the black market and other such insults.
When an ordinary cartoonist like Aseem Trivedi expresses his anguish through a cartoon, he gets charges as severe as sedition slapped against him. When people question the protests over the death of a leader, their relatives get thrashed, their property gets burnt down and they are kept in the police station for an entire day for no rhyme or reason. Here, a sorry just doesn't work, though there is no reason to say it in the first place.
The funniest part is when people say that the law is equal for everyone. There is no need to explain the joke behind this as we all know what the truth is. I feel extremely sorry while writing this, and also while recounting the irony of the number of times I used the word "sorry" no matter how much I despise it!