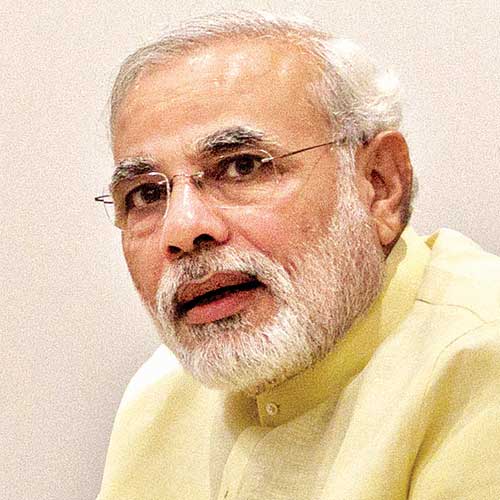 The Lok Sabha seat of Varanasi has become the most talked about campaign seat in general elections of 2014. Every day we read articles that extoll Varanasi and its spiritual virtues depending on which side of the political spectrum you fall on. The Hindutva or the Ganga-Jamuni tehzeeb, is liberally sprinkled to convince the reader that Modi is best or Arvind will do wonders or the local boy Ajai Rai will perform.
Frankly, I find all of this a little over the top. Fact is that Varanasi is known for its sarees, Kashi Vishwanath Temple, Sankat Mochan Temple, weavers and Sarnath.
If you are inclined towards Buddhism or architecture, we have been the forgotten little city of India which is supposed to have great powers to send you straight to heaven or make you look heavenly in that gorgeous silk saree at your wedding or at a party. Has anyone ever asked: what is it that citizens of Varanasi want?
No development, I mean no development has happened here since Pt. Kamplapati Tripathi built a lot of schools, colleges and the railway station. After him some work was done for expansion of the airport by Ajai Rai (then a BJP MLA, now the Congress MP candidate) with SP Jaiswal of BJP.
Within this tenure of 25-30 years, the town has gone from bad to worse. Since Nitish Kumar has done improvements in Bihar, Varanasi is now looking and feeling even more neglected. Its roads pot-holed, buildings decaying, dirty ghats and the polluted river Ganges flows on.
The citizens of Varanasi had great expectations from Dr. Murli Manohar Joshi--the BJP MP of Varanasi. We were told that he is a national and international level leader who would do some considerable work for the betterment of Varanasi. When Dr Joshi was asked during his campaigns in 2009 about the same, he had said, "Whatever Bholenath asks me to do."
Post his elections and a few years later, when he did appear once or twice as the ever travelling 'Narad muni' he had stated, "I am not a local councilor but an MP."
At the back of his non-performance for 5 years, we are now told that we must look at Narendra Modi as the new beacon of hope for Varanasi.
Well the citizens of Varanasi have a few questions for BJP'S Narendra Modi:
*If you were to win Vadodara and Varanasi, which seat will you retain? How can you convince us that you will retain Varanasi, if you were to get elected?
*You have not been able to clean and develop the Sabarmati, how do you intend to clean up the Ganges rover?
*How will you attract industry to this town as there is unemployment here? Ajai Rai has already managed to get an agro park in his Vidhan Sabha constituency which will infact have Amul as well soon.
*How will you justify your own leader, Dr Joshi's non-performance and non-availability for 5 years? If he didn't do anything for us, how do you assure us you will? If by some chance you were to be PM, and you do retain Varanasi, who will be available to listen to our problems? Ajai Rai being a local 'son of the soil' is always available!
*In this town the Muslim weavers and the Hindu traders peacefully co-exist on account of their business' being intertwined. How will you assure us no attempt to break that harmony will happen? How do you assure us that no Citizen's Nagar or Juhapura will be made here?
*Frankly Mr. Modi, we feel afraid of your presence here even to campaign. I do not need to remind you that your administrative inefficiency was visible when you gave Maya Kodnani the ministry for Child and Women Development when you had to have known her involvement in the Gujarat 2002 riots. The courts later convicted her. How do you assure us none of your 'friends' like these will be allowed to take up important posts in Varanasi?
*Tourism can be a big industry here. The ghats could be developed to be hotels and guest houses giving a majestic view to the visitors. Do you have any plans? When do you plan to share these plans, if you have any?
*While all these are few of the questions going around in the mind of the citizens of Varanasi, your Home Minister of State, who is not allowed to enter his own state of Gujarat by orders of the Supreme Court of India, roams here managing your campaign. Honestly that is not the best sign of things to come from your team
*Mr. Modi, we have questions and we have no answers. Instead we are told to just rejoice in the fact that we are 'maybe' electing the next Prime Minister.
*You have already insulted our way of life by your slogan of 'Har Har Modi' when all of Varanasi lives by 'Har Har Mahadev'. What hope should we have from you?
*By your tenure of 12 years as Chief Minister, we are not very hopeful of anything substantial, if you were to even win. This is a peculiar town with its own quaint ways. You are an outsider like Dr. Joshi; there is not much for you to do here as you do not understand our problems and needs.
*Infact the district administration, I think was so happy to hear that Dr. MM Joshi is not nominated again by your party that they have made a few good roads already in the last one month. We want and need a local candidate who can truly represent us in Parliament. One who understands our needs and wants. One who has a vision for the future of this city and its upkeep and expansion. One who is available to us in our time of need.
*We read every day in the papers that you will be staying at a 5 star hotel in Varanasi if and when you do visit us for your campaign. Our suggestion is like a good guest, please check out on May 12th and do come back for a visit, if you like the town but do not destroy any of its property while you stay here, including our tehzeeb. 'Har Har Mahadev!!'