At a time, when political parties are lashing out at each other, a very different political discourse is taking place in Thiruvananthapuram.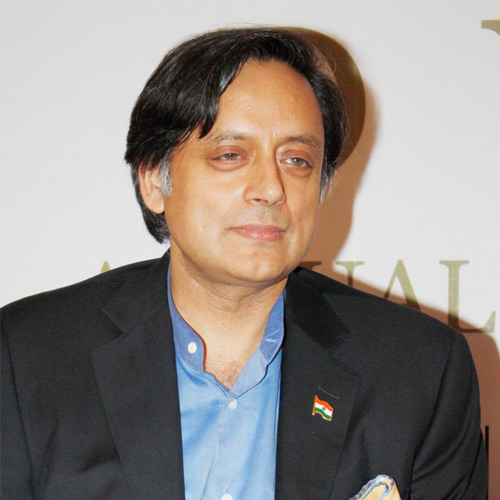 Elections in India are always a sensational affair. Characteristically described as the greatest democratic exercise in the world, this year, too, India will live up to its famous reputation with an estimated 800 million voters in action, of which about 150 million will cast their votes for the first time ever.
Every constituency, according to the Election Commission's data, has an average of 90,000 fresh voters, and the youth, by all indications, is going to be a key factor in not only this election but also in those to come. The importance of this emerging vote bank could not be overstated; with an average age of 28 and with half the population under the age of 25, India is one of the youngest countries in the world with fascinating human resource potential. Nearly every party in the country is waking up to woo the youth (sometimes unwillingly), whether it is the newly constituted Aam Aadmi Party (AAP) or India's grand old party, the Congress. Even the BJP, seen as a right-wing Hindi belt Brahmin-Bania coalition, now promotes its chief mascot and prime ministerial candidate, Narendra Modi, as a youth icon.
While there is this growing acknowledgment of the role and influence of the young voter today, traditional political calculations still appear to enjoy a perfectly healthy existence.
This election season, I have been shadowing Shashi Tharoor, our Union Minister of State for HRD, in Thiruvananthapuram, one of India's most educated and fiercely politically conscious parliamentary constituencies. Everyone reads the papers here and everyone knows what is happening in the globalised world around them. In 2009 they elected Tharoor, an 'outsider' who was casting his own vote for the first time aged 53, with a record margin precisely because voters here respect ability and accomplishment, even if it was demonstrated on the other side of the world, and are able to rise above conservative habits. This time too it is widely expected the people will stand by him, although the achievement of a record margin is open to question owing to much mud-slinging by the opposition using a personal tragedy in his family.
But this has not stopped caste and identity politics from raising its much loathed but subtly ubiquitous head during elections. Talk on the ground suggests the Left has fielded Bennett Abraham, a little-known candidate of somewhat limited personal charisma, essentially on account of his presumed potential to carry his caste and church with him to the polls. To be fair, he is also a doctor by profession and has credentials that appeal to the middle classes, along with the advantage of ideology.
There are always those who remain staunchly faithful to the Marxist ideology in Kerala. A rickshaw driver I met was a typical example of such a voter. The man was young and very aware of the work his sitting MP had done, but was absolutely decided on voting for the Left because its ideology appealed to him. In fact, there is a joke that such is the strength of the Marxist persuasion in Kerala that even if the Left puts up a horse for elections, the creature would still win a number of votes for its unwavering loyalty to the party's ancestral faith!
On the right, the BJP candidate is O Rajagopal, an elderly gentleman I last met two years ago in his modest apartment in the city. He was at his avuncular best as we chatted over tea. He was dressed in a lungi and a vest as any other Malayali grandfather would. He has the somewhat inconvenient reputation of never having won an election in Kerala in all his 84 years, although he did sit in the Rajya Sabha from a seat in Madhya Pradesh when he was Union minister of state for law and railways in the last NDA government a decade ago.
Rajagopal is, like the other contenders for the Thiruvananthapuram constituency, an educated man of much learning, experience, and sobriety. But his party also appears to hinge its hopes on his appeal with the youth. It is evidently as part of the so-called Modi wave that Rajagopal is expected to win over key sections today; mainly a portion of the upper caste, upper class votes as well as those of young voters who are enamoured of Narendra Modi and his Gujarat model of development. It remains one of the great mysteries of this election what this model is exactly, but everyone has heard of such a thing, and many are willing to give it a chance after all the wonderful PR that has been so masterfully unleashed.
In a highly educated constituency like Thiruvananthapuram, appearances of informed dignity and academic cultivation matter a great deal now more than ever before. Any overt talk of caste or identity is taboo for most people, unlike in many other places in our country. But beneath the surface, old considerations are very much alive. Tharoor, as sitting MP, is employing his best efforts for an election discourse on development and parliamentary performance. He has a massive report of his achievements to place before his voters and intends to ask for support on the basis of his record.
In what is a departure from election-time behaviour in perhaps every other region in India, candidates in Thiruvananthapuram have met regularly over the last few weeks for public debates on issues that affect the constituency. In the most civilised language and conforming to an acknowledged code of election etiquette, they have discussed a variety of subjects and taken questions from the audience, even when some members of it were clearly planted by their rivals. I am not sure there is any other place in our country where opponents from such diverse political backgrounds could greet each other, have a serious debate, and part afterwards with smiles and handshakes.
But if the principal candidates adhere to basic dignity and impressive standards, there are always others to remind us of the depths to which electoral politics can descend and sink. When answers to the sitting MPs' work could not be found, one senior Left minister in Kerala decided to personally slander him, referring, for instance, to Tharoor as a person with a doctorate in violence against women. The intention, it appears, is that if enough mud is slung, some of it will stick, although the strategy seems to be backfiring slowly as people consider such talk a complete waste of their time and energy.
Here again what matters is the attitude of the young voter. The tone of the elections could be easily altered by the youth. In the end, if they decide to vote on the basis of performance and achievement, even the worst specimens of Indian politics will have to reconcile to this choice. After all, with 1 lakh youngsters in Thiruvananthapuram poised as this time's swing vote, no party or politician can afford to ignore their behaviour and their approach to these elections. Whether they will be persuaded by astute judgment or by a Modi Wave (in a land that has never voted a BJP MP into Parliament in all its history), or by the copious amounts of mud being relentlessly slung, remains to be seen.
Based in Thiruvananthapuram for the 2014 elections, Manu Pillai is a writer and historian currently engaged on a BBC project, with considerable past political experience that includes working at the House of Lords in London and running Shashi Tharoor's parliamentary office in Delhi. He tweets at @UnamPillai.