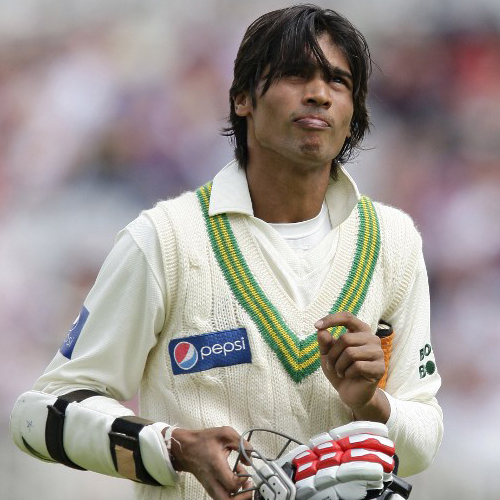 Though Mohammad Aamer had made his Test debut in 2009-10, it was his spectacular performance in the English summer that had propelled him to the next level. Seldom has the cricket world witnessed such talent in a teenager: to some he was a reincarnated Wasim Akram; to others, a first of its kind — a more matured version of a teenage Wasim.
His records were extraordinary for a teenager: 51 wickets from 14 Tests at 29.09 and 25 wickets from 15 ODIs at 24.00 and an economy of 4.56. He was destined to become one of the greats of his generation.
Then came the spot-fixing scam, taking the world of cricket by shock. Mike Atherton wrote, "Nasser Hussain, who I once saw walking around the team hotel in Sri Lanka in the early hours of the morning before a Test match unable to sleep, so worried was he about his form, spoke for us all when he said, 'Please don't let it be the kid'." They were certainly not the only ones to be surprised and hopeful.
They had all wanted Aamer to play. He, after all, was special — the likes of whom had not been seen in cricket for a long, long time. The five-year ban for the teenager came as a rude shock to the world of cricket.
According to the amended ICC anti-corruption to be implemented from June (that deals with reducing the ban periods for players convicted under match-fixing), Aamer is likely to return to cricket sometime this year. He will be roaring to go at the batsmen again, and, in all probability, leave the cricket fraternity in awe again.
By the time suspensions and bans were being dished out to Aamer (along with Salman Butt and Mohammad Asif) Wisden had already named their list of five cricketers of 2011: along with Tamim Iqbal, Eoin Morgan, Chris Read, and Jonathan Trott, Aamer was also picked. However, with things taking a fresh turn, Wisden had, for the first time in their history, decided to scrap Aamer's name from the list and go with only four players.
Scyld Berry, in what turned out to be his last act as the editor of Wisden, later said, "If the player in question were exonerated, then it would be possible to reconsider the position. That's why I didn't pick anyone else instead. But as things stand, we don't feel we can choose him. It's all very sad."
Somewhere in this world, news much have reached Aamer that Wisden have chosen this year's quintet as well. He must have known by now that the man on the cover of the almanac was another teenage prodigy — and among the most celebrated men in the history of the sport. He did everything right at an age when Aamer had done everything wrong.
It may not have been too late for the southpaw yet. It is not difficult to brush aside dark memories of the past, but it is not impossible either. He would only be too happy to make amends, and the world will be waiting for him to return. Memories of the summer of 2010 are still fresh in everyone's minds.
He may also find a place in that coveted list of Wisden's Cricketers of the Year. The Bible of cricket, as we are aware of, does not allow the same person to appear on the list twice; there is, however, nothing mentioned about a person who has been taken off a list not making his way back.
That would be the ultimate redemption, just the way it happens in movies.
Welcome back, Aamer. You have been missed.
Abhishek Mukherjee is the Deputy Editor and Cricket Historian at CricketCountry. He blogs at ovshake.blogspot.in and can be followed on Twitter at @ovshake42.