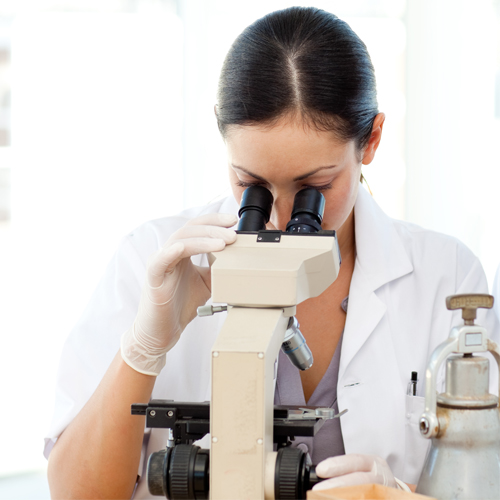 India has the fortune of being arguably the only large global economy that isn't facing a demographic crisis due to fast-aging populations. But is our younger population on the right track?
Last year the director general of the Defence Research and Development Organisation (DRDO) lamented on how just four out of 1,000 young students opt for science and technology or research as their calling. The comparable figure was 110 for Japan, 76 for Germany and Israel, and 46 for South Korea.
A few years ago, a former HRD minister had suggested India needs over 35,000 new colleges over a decade in order to increase the percentage of students opting for higher education from 12.4% to 30%.
Unfortunately, India has thus far been way behind in STEM (the education disciplines Science, Technology, Engineering and Mathematics) investment, investing just 0.88% of its GDP in science research compared to 7-8% for the US and 3-4% for South Korea. Of that, nearly a quarter is spent on basic research that has little to do with innovation or economic growth (China spends just 5% in comparison).
As a result India is one of the countries with the most acute talent crisis globally. A 2014 survey by ManpowerGroup placed us at number three after Japan and Peru. By 2020, our shortfall of engineers is expected to range from 1.5 to 2.2 million, putting our economy at risk.
There are no quick fixes either, except looking at STEM literacy the same way we once looked at basic literacy – something that needed to be eradicated through continuous efforts. Almost every developed country in the world and many of India's developing peers too have a comprehensive STEM education program.
Though Indian students are as curious and capable as any of their peers around the world, very few engage with authentic research. Our large youth population gets herded through a rigid education system that values scores over creativity and innovation.
How do we change our education system to value creativity and innovation over just scores or marks? How do we encourage and motivate more students to tread the path of true research and how do we nurture these young scientists to contribute back to society?
How do we move to a curiosity-based learning approach that fosters the need for research amongst kids? How do we create science super heroes to inspire the young generation? How do we ensure our schools train the children on innovation and design?
In order to understand the challenges facing STEM education in India, I'll draw from the lessons and feedback from an initiative Intel has been proud to support (through a public-private partnership with the Department of Science and Technology and CII) – the Initiative for Research and Innovation in Science (IRIS). IRIS tries to popularize science and the spirit of innovation among students of Class 5 to Class12.
In its eighth year now, the IRIS fair encourages innovative projects from government and private school students across the country in categories not just limited to computer sciences, math, engineering and medicine but also animal sciences, behavioural and social sciences, biochemistry, molecular biology, planetary science and astronomy. From the entrants, a team of volunteer scientists from various national labs and universities selects and mentors TEAM INDIA which represents India at ISEF each year.
Comprising more than 1,600 young students from 70 countries, Intel ISEF 2014 provided an opportunity for the best young minds in the world to come together, showcase cutting-edge projects and compete for more than US $4 million in awards and scholarships. This year witnessed the largest ever TEAM India, comprising 12 projects and the highest number of awards (13) in the last 15 years.
Till 2014, over 82 Indian students have won over 100 awards and accolades at ISEF and 18 of these children have minor planets named after them. It's inspiring to see the path-breaking work that they do. There have been kids who have created a prototype for bio-degradable alternative to plastic/wax coated paper cups, which will be able to solve the problem of plastics accumulating in landfills, while others found ways to detect pesticides on fruits and vegetables, and some have even gone on to create prototype devices to help the speech impaired or find cures for pancreatic cancer.
Lack of recognition is something many students complain about. Those who devote serious time and effort into research projects often find that their work remains unappreciated when it comes to admissions in reputed colleges where the only criteria remain marks scored. Many students were torn between the need to put in enough hours to fulfil their school attendance criteria and prepare for board exams versus pursuing their true creative calling. And why does this happen? Simply because our education system is not one that nurtures curiosity and innovation, but rather rote memorisation. Further, while in other countries these young geniuses are invited and showcased at the highest platform, in India they go largely unnoticed. Thus the aspirational level to innovate at the school level is very low in India. This is probably one reason why over 200,000 of our brightest students leave the country every year to pursue their dreams in foreign colleges.
A potential solution could be to reserve some seats in recognized universities and institutes for these young innovators so their research work is given the same importance as a classmate's exam scores. As an example, the kids who participate in ISEF get due recognition for their efforts not only in the form of cash awards but they also get to meet Nobel laureates, go on exchange programs and some also get special internships or grants which help them fuel their research and learning.
Most students also mention a dire lack of financial support to continue their interest in their chosen careers. Research is not seen as an attractive career option in India socially, and faces a lot of setbacks. This ends up forcing promising researchers and innovators to choose career options that are less challenging but more financially rewarding.
The few who somehow manage to persevere with their work also end up facing a wall later when it comes to the commercialisation of their projects. Senior academics and industry experts are often reluctant to take on and nurture the models of young innovators. This all but crushes young and fragile aspirations.
Research-linked scholarships, paid for by both the government and the private sector, are a crucial requirement. But the private sector must step up its involvement in furthering STEM proficiency much more.
Companies should partner with research and educational institutions relevant for their industries and create commercialisation paths for deserving projects. The best candidates ought to also be paid competitive salaries and stipends to allow them the freedom to concentrate on their work without having to worry about money.
And finally, for the system to change, we need to encourage project based learning and inquiry based interdisciplinary approaches in the classroom. Without the change happening at the basic level, STEM will remain a periphery for our students.
Debjani Ghosh is Managing Director - Sales and Marketing Group, Intel South Asia. She currently chairs the IT Committee at the Federation of Indian Chambers of Commerce and Industry (FICCI). She tweets at @debjani_ghosh_.