The inefficient and utterly slow bureaucracy forces people to bribe officials to get their work done, and this is what must be tackled by the Aam Aadmi Party, says Shubhashish.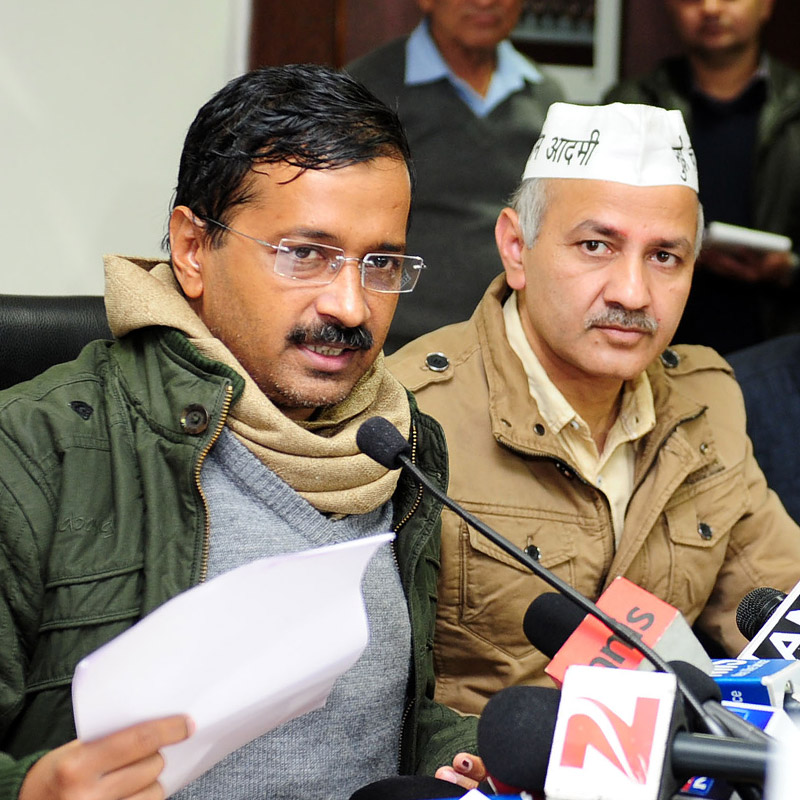 Over the past few years, corruption has become the centre point of Indian politics. What India saw over the last 12 months is nothing short of a revolution. Whether the Aam Aadmi Party (AAP) will succeed in its endeavour of totally weeding out corruption from Indian politics and bureaucracy, or if it will succumb to becoming another cog in this giant wheel remains to be seen.
However, through this column, I wish to draw attention towards the basic tenets of corruption. The question is, are the people and the AAP missing out on the most important links and causes of corruption, or are we so blinded by the macro picture of corruption that everything else seems non-existent?
Let me begin with an example. Though the age at which one can legally drive a motor vehicle in India is 18 years, one can apply for and get a licence for a gear-less two-wheeler at 16 years. Since public transport in my hometown, Faridabad, was an alien concept, I was given a gear-less two-wheeler when I turned 17. Driven by my ideological reasoning, I wanted to apply for the licence myself and not through an agent, who is the mainstay of any work where the public and government authorities meet.
Naturally, I had to miss school for a day and visit the Regional Transport Office (RTO) to apply for the licence. Typical to any government building, there were no markings, signboards, or help of any kind to wade through to apply for a licence smoothly. I queued up, got a form, and realised that the kind of documentation and attestations it required would mean I would have to waste another school day over it.
Nonetheless, cutting a long story short, despite four visits to the RTO, I was nowhere close to even submitting my application.
At this point, an agent approached me and offered help. I accepted. And magically, all the queues and the missing parts in my application disappeared. He was like St Peter at the gates of the heaven called the RTO. He personally escorted me to the desk of every RTO official I had to go to for the licence, and I didn't spend more than 10 seconds at each pit-stop.
A small anecdote here: I had no clue what my blood group was, so an RTO official did a blood test right then and there, and told me my blood group was A+. A few years later, when I was getting operated for a cholesteatoma, the doctor asked me for my blood group and I said A+. Bless his soul, for he decided to do a test for himself and found out that my blood group actually was B+. I thought I had the superpower of changing blood groups and could save people lives. The dream was shattered when I went to donate blood for a friend's father, and the hospital confirmed it was B+ (and that I had no such superpower).
It took me three months to get the licence.
The point of this story is that there wasn't any corruption per se at the RTO. But the bureaucracy is so slow, that paying to get work done faster is a very feasible option for people and most exercise it. Do the AAP and the people mesmerised by its speeches consider this aspect of corruption?
The second story pertains to the judiciary and police apathy. I was caught "over-speeding" on my gear-less two-wheeler, which was a tad faster than a turtle on an energy drink shot. Naturally, I decided not to pay a bribe to the cop and fight my case in court. I got challaned and was told to appear in court on a particular date.
I missed school again, went to court, only to find that my licence and case hadn't been transferred by the police to the court yet. A new date, another day of school missed, and another disappointment. Cutting a long story short once again, the cops didn't transfer my case to the judiciary for the next three hearings either. When my turn finally came, I was so dejected and spent by the entire process that I pleaded guilty, paid a fine of ₹100 as asked by the judge, and washed my hands of the matter.
In hindsight, I now see why I didn't score well in my Class 11.
Shouldn't I have just bribed the police in the first place? Choose to fight corruption, and get bogged down and defeated by the bureaucracy.
Corruption has many faces. The ones I outlined are those the public faces on a day to day basis. And unfortunately, the public is an intrinsic part of it. Bribing is part of our lives because no one has the time, energy and patience to go through the tedious governmental procedures and bureaucracy.
Of course, I am not talking about the scams and corruption in the defence deals, CWG, 2G allocations, coal scams, et al. The focus of this column is grassroots corruption, which directly involves people, and the causes behind it.
Hypothetically, if every cop and babu in New Delhi starts to get paranoid about sting operations by the common public and decides to live a clean life, it is going to throw up a new set of issues. Everyone would cover their bases just to be on the safe side.
There will be no recourse from the slow and tiresome bureaucracy. Wouldn't this anti-corruption drive then come back to haunt AAP?
In no way am I suggesting we should continue with the bribe culture. But the focus of the AAP and the euphoria surrounding its entire campaign has this major flaw which needs immediate attention.
Corruption cannot be ended until and unless the bureaucracy is hauled up. A babu in a government office deciding to sit on your file for months can be rectified by the RTI. But even if he does his work without taking a bribe, the utter lack of speed with which the bureaucracy functions is a serious test of anyone's patience. In that case, a bribe is a very potent method to get the work done. This is what the bureaucracy takes advantage of and from which the entire system of bribery is born.
What the AAP needs to do to curtail corruption and make people's lives easier is to simplify the bureaucracy in the Delhi government and the public departments. Without it, we will only be treating the symptoms and not finding the cure to the ailment itself. And in that scenario, this people's movement called the AAP is bound to fail.

Governments and bureaucracy are one side of corruption. The people are the other. Everyone knows the scale and magnitude of power theft in New Delhi. It is only disappointing to see Chief Minister Arvind Kejriwal waiving off the power bills of defaulters under the pretext of the civil disobedience movement.
It remains to be seen if the AAP government in New Delhi has the guts to taken on the public who is in cahoots with corruption. Unless the bureaucracy isn't made accessible and people friendly, I see little hope that this anti-corruption movement of the AAP will not come back to haunt it and Kejriwal.
Shubhashish is a journalist who is now pursuing a Masters in International Studies and Diplomacy at SOAS, London. Email:shubhashish@msn.com.