Call them 'Devyani Khobragade Guidelines,' or anything else, here's a case for review on consular privileges and the entire regime governing domestic assistants that Indian diplomats carry overseas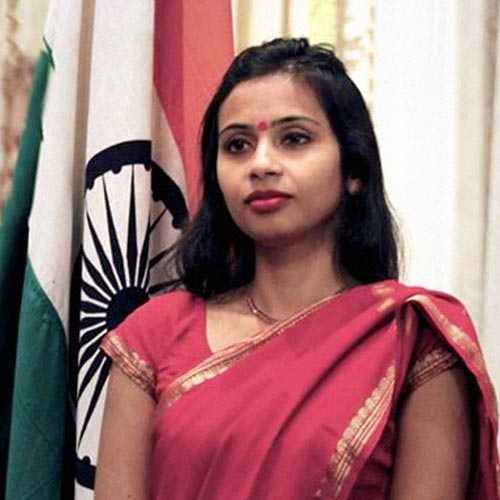 In the midst of a serious diplomatic row, India is staying on course to have a new envoy in place in Washington. Ambassador-designate S Jaishankar is all set to board his flight on Sunday.
This, no doubt, is a sign of maturity, but odd nonetheless.
Consider, after all, that we're starving the US diplomats in India of their wine and turkey, we want dossiers of all Indians in their employment, and our police has removed security barricades around their embassy. Yet, available reports indicate that we're not only following business-as-usual on the ambassador, we're giving the Americans a Rs 4,000-crore C-130J aircraft deal!
Amidst a chill in the ties, the good part of L'affaire Devyani Khobragade is that we're finally reviewing unilateral privileges and protections US consular officers based in Chennai, Mumbai, Kolkatta, Hyderabad and Bangalore have been getting. It makes little sense living with asymmetrical protections for Indians in a similar capacity in the US. The US State Department must accord similar immunity to our own consular staff in Chicago, New York, San Francisco, Houston, and Atlanta. Else, they should live with 'reciprocity,' the cardinal principal of diplomacy.
An alignment of privileges was long overdue. If Indian consul staff had protection similar to US diplomatic and consulate staff and what our diplomats based in Washington enjoy, the crude searches inflicted upon Indian deputy consul-general in New York, Devyani Khobragde, may not have taken place.
A quick note of caution on diplomatic immunities accruing to Dr Khobragade after her transfer from the Indian consulate to our permanent mission in New York – the protections do not accrue retrospectively. And Khobragade needs a security card from the host state (read US State Department!).
But, there's a bigger problem amidst all this. It encompasses not just Khobragade, but perhaps every single senior Indian diplomat posted in the US at present and the last few years. Call it the "grey area" - where our diplomats are asked to confirm on the visa sponsorship form of their personal domestic help that monetary compensation will be at a minimum of $9/hour and work shall not exceed 40 hours a week. Truth be told: our diplomats have been signing this private undertaking without a thought of the legal violation involved – in reality, this India-based domestic assistant (maid or servant in less polite terms who the diplomat or consul agent is allowed to take with him/her overseas) is never paid at the rate of $9/hour. Nor is the employment limited to 40 hours or 5.5 hours a day.
The help stays at home, needless to say, for free, eats with the diplomat/consul family, and gets medical treatment and home passages from the mission. But the actual salary, remains in direct violation of the visa undertaking. It is closer to, say Rs 30,000 ($450) pm that Khobragade claims to have been paying rather than $6,000+ it'll come down to in a 24x7x30 format at $9/hour.
Such deep and tricky "grey areas" didn't matter until someone like Sangeeta Richard, Khobragade's estranged India-based domestic assistant, threw in a formal complaint. Once she had, the legal system kicked in, mindful that Ms Khobragade only had "consular status" not full diplomatic immunity.
Sources say the Khobragade-Richard file did go to the US State Department, but they were too petrified to be taking on New York prosecutor Preet Bharara. So, they simply pushed the case to the legal wing. And this branch, unmindful of diplomatic ramifications and the $90-billion Indo-US trade, simply rubber-stamped Mr. Bharara's line of action. Once the State Department had stepped aside, this quickly descended into a strip search and an alleged body cavity examination of Ms Khobragade by US Marshals.
Diplomatic sources told me that Khobragade's "lower" status as a consular agent, not a full diplomat in the strict sense, and the commonplace economizing of truth in the matter relating to the maid's compensation in terms of dollars in hand merit an overhaul in the system that rests in a more innocent day and age.
Perhaps, the time has come for ending the private treaty between Indian mandarins and their India-based domestic assistant. Instead, this domestic assistant must come from a cadre quite like the guards, peons and drivers that the Ministry of External Affairs directly seconds from India and who are paid around $950 as salary per month.The domestic assistant must be similarly contracted with MEA, not an individual officer.
This alone will allow the government to pay him or her it can afford – without breaching the rules of the host government.
The flip side, of course, is that the Indian diplomat or consul concerned will have much lesser control on the life of an MEA-cadred domestic assistant. But considering the trouble that Ms Khobragade finds herself, this must change and soon.
A quick rap on the knuckles for our intelligence agencies. Why was Ms Khobragade allowed to employ Richards in her home in the first place despite the fact that her father is employed with the US embassy in New Delhi ? It is worrying that as of now Indian diplomats and consuls can take just about anybody they want with them for their posting overseas. There is no detailed dive on the assistant's threat perception nor periodic review of the likely vulnerability, say in the US, to becoming a mole for US intelligence.
In the instant case, the fact that the US State Department could whisk Ms Richard's family, that too via Air-India!
Clearly, the MEA which was supposed to be moving heaven and earth for Ms Richard, our local intel, our national airline, and the bureau of immigration agent sitting on the counter on December 10 had next-to-zero coordination among them.
The columnist is CEO & Co-Founder, India Stratgey Group, Hammurabi & Solomon Consulting. Tweets @therohitbansal.