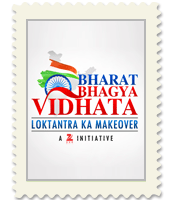 On Thursday, when Prime Minister Dr Manmohan Singh was originally scheduled to speak on the economic crisis, a BJP MP who's quite known for his wit and candour, tried to explain why they expected the address to get postponed by a day.
``Arrey, Prime Minister is an economist, right? So, he will be really measured in what he says, because he knows how each word will have an impact. In fact, I am sure, Montek and others are vetting his speech right now.'' He didn't stop there "If it was Vajpayeeji, he would have just assured people in his inimitable style, that things were going to be okay.''
As it turned out, the opposition MP may have overestimated the scholarly approach he expected from Dr Manmohan Singh. At a time when the GDP figures were hitting four-year lows, and news channels were updating their rupee value graphics by the hour to show the unending downward turn, it seemed there were few answers on this from Dr Singh.
After taking a day 'to reflect' on this serious situation, perhaps the only take away that many got from his statement was that he wasn't as stoic as he appeared, and that the opposition's constant digs at him were getting under his skin. No wonder, he ended up giving a speech which had to eventually be bleeped out for its unparliamentary content!
That bleeped out day, where the highlight was a cat-fight between Manmohan Singh and Arun Jaitley, made me think about how Parliament and precious hours that should have been spent making laws, were just being wasted away by most of its members starting from those at the top.
For instance, guess what an intervention by Sharad and Lalu Yadav during the Land Acquisition bill debate veered towards? India's population problem which wasn't really a revelation to anyone inside the House or outside it.
Mulayam Singh Yadav was making long winded, general remarks about the importance of listening to farmers and agriculture (again, no new revelation there), when he also made a remark that population needed to be brought under control.
That made the other heavy weight of Lok Sabha, Sharad Yadav, also launch into a mini-speech about the need for a new law for population control which was followed by jokes about Lalu Yadav's large family.
But you may forgive that little episode because the deviation, however needless, was on a serious issue like population control. What do you say to a fight that comes out of nowhere and has MPs reduced to a bunch of badly behaved school children who need to be made to stand in the corner of a classroom?
That's what happened during the same debate when Left and TMC MPs started heckling each other recalling Singur and Nandigram with cuss words led by lawyer MP Kalyan Banerjee till they had to be physically pulled apart! Not even the sight of school children sitting in the visitor's gallery embarrassed these men; and the children would have learned one new thing at least some colourful expletives.
Yes, according to data of PRS legislative research, our honourable MPs have wasted more than half the very short time they had in the monsoon session. They only used 14% of question hour, ministers only orally replied to less than 10% of starred questions, and here's the biggest tragedy till now only two bills have been passed by both houses .
The Companies Bill and the National Highways Authority of India (Amendment) Bill.
I hate people who always look to the West and say, `Look at them, how wonderful they are' but you couldn't really avoid the comparison because the Land Bill debate was happening about the same time as the House of Commons debate on Syria.
There were many, many interruptions there as well but as far as I could see, they were relevant and pointed if they spent 14 hours debating foreign policy, it eventually led to a decision by the House on what Britain should or should not do in Syria.
Meanwhile, we have kept important legislations pending for a long, long time and no one seems to care that much. The Prohibition of Employment as Manual Scavengers and their Rehabilitation Bill has been pending for such a long time that they have even given up protesting outside Parliament for it.
The bill to protect the livelihood of street vendors has also been pending since the last year, but of course, it has seen no movement because there aren't influential lobbies for it nor is there any urgency about the Whistle-blowers Protection Bill even though netas love to pay lip service to the way honest officers like Durga Shakti and Ashok Khemka are being treated.
These are just a couple but there's a long list of pending legislation which, I suspect, will remain long even though Monsoon session has got an extra week to work. The good doctor says it is this inefficiency and disruption which is affecting investor confidence and the economy but I fail to see what he and his colleagues are doing about it.
That's why when ,on the one day they seem to be working to pass the Land Bill, we weren't surprised that one MP got up at 10 o'clock to complain like a child that he's hungry. We've grown accustomed to this silliness, to the errant nature of our democracy.