If Shoma Chaudhury had stood by the young reporter who accused Tarun Tejpal of sexual assault, the affair could have panned out differently.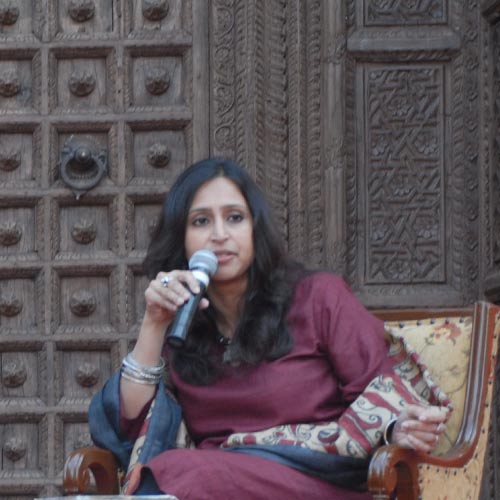 Shoma Chaudhury's resignation as Managing Editor of Tehelka did not have to happen. Despite all her claims of having stood up for the victim, her actions and words in the past week signified otherwise. In resigning, Shoma also becomes the first casualty in India of a top management official having to step down after facing blame for mishandling a sexual harassment complaint.
From day one, when the scandal broke and Shoma communicated Tarun Tejpal's "apology" to her colleagues, it was evident that she was attempting to play down the alleged crime. Shoma's letter termed the alleged sexual assault an "untoward incident" and defended Tejpal's "unconditional apology" and recusal from editorship for six months as the "right response". For Shoma, the outcome could have been different, had she accepted the young reporter's demand that a committee conforming to the Vishakha guidelines be constituted to investigate her complaint.
While it is premature to comment on whether Shoma will figure in the case made out by the Goa police against Tejpal, the resignation from editorial responsibilities will certainly help distance her from Tejpal, notwithstanding any equity stake in Tehelka.
In her resignation letter, Shoma worried that the questions raised about her integrity could tarnish Tehelka's image. But it is surprising that a journalist of her calibre and intelligence took nearly 10 days to realise that her stance was questionable. Shoma's failure to disown Tejpal or step down from the editorship has led to an exodus of senior staffers and irrevocably harmed the magazine's credentials. Its brand of activist journalism — focussed on women's and minority issues, human rights violations, developmental reporting, and abuse of power by the State — occupied an alternative space in the mainstream media that other outlets ignored or dared not to tread. Tehelka also championed the sting operation with great effect to expose scandals relating to match-fixing, defence procurement, 2002 Gujarat riots, and the patriarchal notions harboured by policemen.
But in recent years, the Tehelka brand has taken a hit, thanks to its promoters, who have been accused of deviating from its founding principles. Tejpal has faced flak for spiking stories that targeted friendly corporates and for going soft on the ruling Congress party. The halo of anti-establishment journalism has worn thin over the years and Tehelka's claims of being victimised no longer hold water.
What Tejpal never bargained for was the resolve exhibited by the young journalist. Unlike Tejpal whose explanations have swung between friendly, drunken banter and doing penance that lacerates him, the young reporter has steadfastly stood her ground that it was a non-consensual assault. Tejpal's defence of his actions is understandable; an accused is within his rights to employ all fair means to defend himself.
But in Shoma's failure to offer full-fledged support for the reporter, and her subsequent fall from grace, lies a lesson for officials in charge of employee welfare. Both the perpetrators of workplace sexual harassment and officials who fail to aid complainants must face the music. Such offending individuals also place the institutions they head at great risk. A desperate plea to save an institution, as Shoma and Tejpal have tried in vain, will not work. The peril facing Tehelka tells us that much.