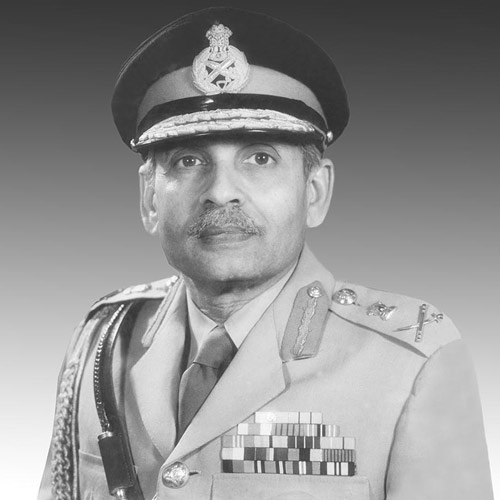 The UK's possible role in Operation Blue Star, revealed by newly declassified British documents, serves as an interesting example of the links between a nation's history and its present. For all that the UK government has said that it will investigate what happened then — and that the BJP is seizing to leverage the revelation for embarrassing the government — its true relevance lies outside the sphere of current politics. As a footnote to a vital episode in independent India's history, it is one of the many details that add texture and depth to a national understanding of Operation Blue Star. The importance of that should not be underestimated.
Declassified documents have helped the US confront both the lies perpetrated by Washington during the Vietnam War and the atrocities perpetrated on the Vietnamese people. They have shown the US government's many mistakes in the far more recent Iraq War and revealed that Lenin was part-Jewish, a fascinating insight given that anti-semitism was a state doctrine in Russia for a number of decades. In contrast, Indian history remains a patchwork affair — a combination of public amnesia and official mythmaking born of politicians' and bureaucrats' bone-deep aversion to allowing the people they notionally serve a glimpse of the arcane workings of government.
To be certain, in recent years the ministry of external affairs (MEA) has declassified tranches of 70,000 and 220,000 documents. But this should be a function of law not left to bureaucratic largesse. In countries like the US and the UK, the law stipulates that official documents have to be declassified after a set number of years; exceptions are narrow. In India, the manual concerning the government's declassification process is itself classified; the Prime Minister's Office, MEA and Research and Analysis Wing have all at various points refused to divulge information about their declassification policies. And with legislation like the Right to Information Act including exceptions for information that would affect the "sovereignty and integrity of India, the security, strategic, scientific or economic interests of the State", it is all too easy for officials to cite the vague, catchall excuse of national security.
The most infamous example is, perhaps, the Henderson-Brooks report on the 1962 Sino-Indian war. The Indian government has turned down numerous requests for its declassification over the decades. As recently as 2010, Defence Minister AK Antony submitted to Parliament that the report could not be declassified because its contents "are not only extremely sensitive but are of current operational value." His contention beggars belief, but the same logic has been used time and time again in various instances. Thus, knowledge of the 1962 war and of Indian foreign policy through the decades must be gleaned from declassified US, Russian and Chinese documents among others.
This has a concrete cost. Without access to such information, think tanks, policy centres, the media — resources that can inform and aid governments — are emasculated, left without the means to assess and analyse policy trends. The corridors of north and south block are, in effect, turned into echo chambers. But airbrushing history to avoid embarrassment is not a good enough reason for hiding from the people what is being done in their name. As the Veerappa Moily Commission pointed out in 2006, "the task of classifying a document is vital in the larger national interest and should be handled with great caution, as any security classification denies access of information to the public."