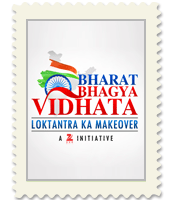 Sexual harassment in India shows no signs of decline in spite of tougher laws and apparently stringent government action. Reiterating this obvious truth is important because the crisis has grown way beyond alarming proportions.
Even in public spaces, in full view of people, a woman can be photographed (without consent), groped, teased and stared at because the violators know that the long arm of the law is too slow to reach them.
When it came to light that a bunch of women tourists had written an open letter to the state tourism minister and the Maharashtra Tourism Development Corporation informing of their harassment at Ajanta and Ellora caves and Daulatabad fort, the authorities sprang into action. The aggrieved had demanded the presence of more policemen at heritage sites to ensure the safety of women.
The Aurangabad police has promised to catch the offenders within two weeks and deploy a force of plainclothes policemen at the fort, earlier manned by one or two men in uniform. But what huge difference will it make to women who have to constantly protect themselves in buses and trains, parks, shopping malls or cinema halls?
Harassment is endemic in India. This is because women, particularly foreigners, are considered easy prey. In Kolkata, the nocturnal activities of biker gangs have posed a grave question about the security of women in the city. A month ago a French woman was hounded, and two weeks later two women were harassed with shouts of "Pick them up..."
A student of Chicago University who had spent some time in India on a study tour had written about her harrowing experiences on the website of a news channel. She found that wherever she went, be it Pune or Goa, the attitude of the men was the same.
Unable to cope with such harassment, she had a public breakdown and ended up in a psychiatric ward for two days against her will. The incidents she described are spine-chilling, and are most likely to be true because we are aware of the extent of routinisation of sexual harassment in public spaces.
In fact, perpetrators are getting bolder by the day. Their hunting grounds now extend beyond dark alleys and deserted streets.
Such devil-may-care attitude also stems from confidence in the lack of police action. Almost a week after an American aid worker was mugged in a suburban train in Mumbai in the afternoon, the culprit is still at large, though the police has beefed up efforts and even released a sketch of the man.
The real change has to come from within, and men need to realise that they have to be part of the solution. Men have to internalise the fact that they need to respect women in all kinds of spaces.
A violation of any sort is against the spirit of humanity. Though the remedy/solution is nothing new and has been written and spoken about ad nauseam, it is probably the only way to tackle this menace because both laws and their implementation clearly haven't yielded significant results.