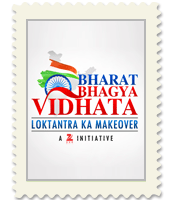 Are Indians Safe? Not Really.
On August 20, in the burgeoning metropolis of Pune, Narendra Dhabolkar left the home he was staying in to go for a morning walk. It was to be his last walk. Dr Dhabolkar, who founded the Maharashtra Andhashraddha Nirmoolan Samiti (the Committee for the Eradication of Blind Faith) was shot twice at point blank range and murdered.
A few days earlier in Ahmedabad, on August 17, an art exhibition by 11 Pakistani and 5 Indian artists was vandalised by alleged VHP activists. The activists were protesting against Pakistanis being allowed to exhibit in India. They tore the paintings and destroyed furniture.
On August 15, 60-year-old Ram Vilas along with other members of the Mahadalit caste in Bihar were gearing up to hoist the National Flag on the occasion of Independence Day. A mob of landlords attacked them with sickles, sticks and axes. Ram Vilas did not survive. Other member of his community, including women and children, were injured.
Towards the end of July, Ilavarasan, a young Dalit man, who married a Divya, a woman from the Vanniyar caste was found dead by the railway tracks. Ilavarasan's family claims he was murdered. The marriage of Divya and Ilavarasan, led to her father committing suicide and had sparked anti Dalit violence in three villages in the Dharmapuri — ironically the Region of Righteousness.
This litany of death and destruction, of the violation of some of the most fundamental of our rights as citizens — the right to life, the right to freedom (including expression), the right to equality, can fill an entire library. Since December last year, since the Delhi rape case dominated the headlines, the question that has been asked is: Are we safe?
There are many levels on which we can define safety. The first is the simplest one: Can you go about your daily life without a risk to life or limb? On the face of it, the answer is yes. We live in a fairly free country which is mostly peaceful.
There are riots and terror attacks, but they don't define everyday life in most places. In much of India, most of us manage to go about our daily life without thinking about losing our lives. But if we really think about it, is that the case? Think about travelling from point A to point B on our roads.

Think about those who break traffic rules and drive on the wrong side of the road without thinking about oncoming traffic. Think of the pavements that are taken up by shops and hawkers who push pedestrians onto busy roads.
Think of overloaded buses that challenge the laws of physics. The suburban trains packed with commuters, many of whom can be seen hanging out. We take the shoddy infrastructure, the breakdown of basic common sense — not to mention breaking the law — and go about our everyday life without thinking about the risks that we take with our basic security.

United Nations Economic and Social Commission for Asia and the Pacific (UNESCAP's) 2009 research estimates that there are close to 1100 accidents in a day in India, that lead to 1400 injuries and approximately 340 deaths every single day. Are we safe? The answer is 'No'.

The second level at which we can define safety is whether we can lead our lives the way we wish, without the fear of mobs, without falling foul of caste panchayats or fatwas or people who generally want to interfere with our life and our choices, because it does not agree with theirs.
In much of India, people are not safe from the diktats of community-imposed rules. We hear stories of women burnt for being witches, of men being stoned to death for asserting their rights, of children who are discriminated against for being of a particular community.
These reports have become so frequent that they are now deemed as being 'normal'. Big cities may not have caste or community-based oppression that one sees in the hinterland, but there is a different sort of safety at risk here.
Personal safety — we hear about children being violated, about women who are victims of acid attacks, about men being attacked and left for dead. The anonymity of the city and the lack of the sense of community pose a different sort of danger to personal safety — that of random crime. Are we safe? The answer is again 'No'.
Then there are terror attacks. There are terrorists who think nothing of placing a bomb in areas where there will be maximum loss of civilian lives. There are riots that are engineered by interested parties that terrorise local populations and put at risk safety and security of people in that area. There are areas dominated by Naxals who don't just fight with the government, but also terrorise villagers and tribals. Are we safe? No.
And finally, there is the government that is supposed to provide us with governance. And the primary responsibility of the government and good governance is to address these issues so that ordinary citizens can go about their everyday life without worry or care. And the government has failed on multiple levels in enabling citizens to feel safe and secure.
Citizens aren't safe from hunger, from poverty, from crime, from terror, from the diktats of self-appointed spokespeople for communities. Our personal rights are violated, our security undermined, and the promise of safety a mirage.
The Fundamental Right as laid down by the Constitution of India promise us a great many things. The Right to live our lives in a safe and secure manner, without fear, should have been an outcome of these Constitutional guarantees. It is the delivery of these promises that will enable safety. Until Fundamental Rights become a State-backed guarantee, the promise of safety can be written on water.
The author is head, digital content, Zee Media Group.
Views expressed are personal.