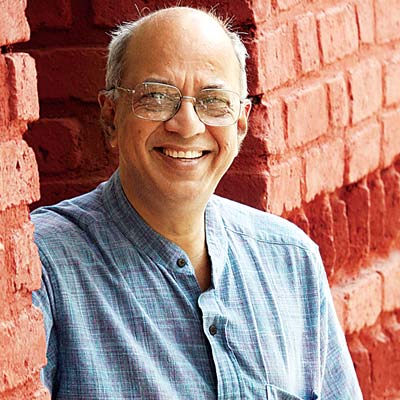 Pune has always been a huge cultural hub for youngsters in Maharashtra. During the past six years Pune has consolidated its place for experimental theatre activities. It now has four-five informal theatre spaces for parallel theatre activities. These are Sudarshal Rangmanch, Shanwar Peth, Jotsna Bhole Sabhagruha, Tilak Road, Bal Shikshan Samstha Hall, Mayur Colony, Kothrud and Ghole Road Art Gallery.
These theatre spaces are the creative hub for young theatre workers. This has helped these youngsters partcipate in various competitions like Purushottam, Rang Sangeet Competiton by Theatre Academy, Firodia Karandak, Sawai and so on. There is a great deal of creative activity throughout the year. This, I believe, should continue. Youngsters should continue to participate and perform to maintain the cultural heritage of our city.
There are full-time professional Theatre Training Centres like Centre for Performing Arts (Lalit Kala Kendra) at University of Pune, FLAME Centre for Liberal Arts at Lavle, Symbiosis Liberal Arts Colleges, Bharati Vidyapeeth traing courses in Music and Dance at Paud, Around eight different colleges of Communication Studies, Film training programes at FTII and Whistling Woods DY Patil University, Viman Nagar, MIT School of Performing Arts, Loni.
Many important theatre, film artists have emerged in Pune during the past six years. Thanks to these training facilities, though there is a lot of scope to improve them, as most of them are running without any basic infrastructure required for performing arts or film making.
Nagraj Manjule (Film Fandry), Mangesh Hadavale (Film Tingya), Satish Manwar (Film Gabhricha Paus), Sachin Kundalkar (Film Aiyya), Mohit Takalkar (Theatre Director), Nipun Dharmadhikar (Theatre Director). raven Bhole (Theatre Director), Mukta Barve (Actor), Vibhavari Deshpande (Actor, Playwright), Nikhil Msahajan (Film Pune 52), Amey Wagh (Actor), Dharmakirti Sumant (Playwright), Mrunmayee Deshpande (Actor), and many more have emerged on the scene of entertainment after getting training from the mentioned training facilities.
So, I am of the opinion that the art scene in the city is pretty much sorted and does not need many changes.
What is needed is philanthropic support from the growing industries around Pune to provide infrastructure for the training in the field of liberal arts.