The Indian education landscape is fast evolving and technology is playing a huge role in this. So is 2014 going to be all bricks, clicks or a mixed model?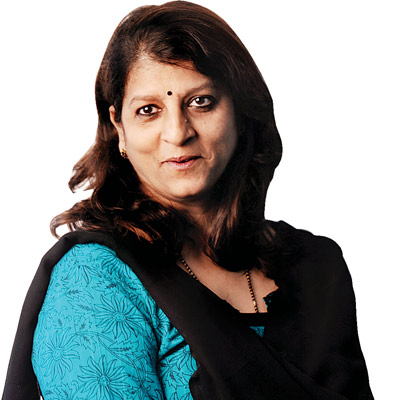 Technology (it seems) will continue to revolutionise the education landscape in India at all levels—from primary to higher education. Governments, educational institutions and business houses are experimenting with different technologies to improve teaching and learning. In several states including Karnataka, Jharkhand, Chhattisgarh and MP, knowledge is imparted using a radio-based device called Interactive Radio Instruction to improve the quality of elementary education. The device involves integration of radio in the classroom, keeping interactivity as the central goal.
"English is Fun" is another radio-based teaching programme that has taken the backward regions of Bihar by storm. About seven million primary students in Bihar's 38 districts have been given access to episode of the English learning programme through radio sets according to IDFC's India Infrastructure 2012 report.
There are innumerable such examples. While Same Language Subtitling (SLS) by PlanetRead is delivering regular reading practice to 150 million weak readers in India, a portable tablet-based English Learning Lab is transforming rural classrooms into an interactive, activity based learning environment. Enabled by user generated video recordings and teacher led video analysis, the classroom is the venue for activities like role plays and group discussions.
Online education will be a major game changer
With top class universities, including the Ivy League members, offering their elite courses online, everyone now has the opportunity to access quality education, which was the privilege of only a select few previously.
Take for instance the 13-year-old girl from Lahore, who participated in a panel discussion along with bigwigs like Bill Gates, Stanford University and MIT University chiefs at the World Economic Forum at Davos last year. That the teenager, who could not even dream of stepping out of Lahore till a couple of years ago, could share the limelight with big wigs like Gates only shows the efficacy of the Stanford online course she completed and topped.
The Central Government has set a target of 30 per cent Gross Enrolment Ration by 2020 as against the current 18.8 per cent. We would require another 1500 universities at an estimated investment of $190 to meet this target. Education experts therefore, are expecting Massive Open Online Courses (MOOCS) to unfold an open education revolution in India. Currently the second biggest market for MOOCS, India is expected to surpass the US soon.
The Indian Institute of Technology Bombay (IIT Powai) has partnered with the non-profit edX to offer MOOCs to train engineering teachers. The open engineering education will be accessible to a global audience. Coursera, a for profit company, is working on a mobile application to enable underprivileged students to access MOOCs on Akash tablets. It is also jointly offering with Delhi IIT a course on web intelligence and big data.
Students are flocking to these courses in large number. Keeping in tune with these changes, the Union HRD Ministry early this month, launched a new programme called Quality Enhancement in Engineering Education (QEEE) in 100 engineering colleges. QEEE relies on the MOOCs to deliver about 50 per cent of the engineering courses.
Flexi education
Universities will turn flexible with increasingly customised courses to suit the needs of the students. Institutions like IGNOU have already started moving in that direction. It has launched a paper-registration scheme, which allows students to choose any number of courses—age, qualifications or previous knowledge of subjects no bar.
Learning for earning
Improving productivity of the workforce will be a key trend. As the Indian economy grows a large number of skilled persons will be required to sustain the growth. By 2022, the total incremental skill gap across various industries in India, from building and construction to healthcare and organised retail, will be 347 million. As of today, only two per cent of Indian workers are formally skilled.
To meet this challenge, educational institutions are starting separate courses for skill development or are establishing exclusive facilities for skill related training. At Amrita University for instance, cutting edge cost effective haptic technologies, which recreate the force sensation experienced in real life, are used for skill training. The university has also designed simulators to mimic real world training scenario with the help of mathematical models and the latest pedagogy techniques.
Community colleges
Skill development will become an integral part of the country's education system. In order to fulfil the target of skilling 500 million by 2020, India will have to embrace the concept of community college wholeheartedly.
The Community College is an innovative educational alternative that promotes job oriented, work related, skill-based and life coping education in a local setting with local employers and will offer courses that are a mix of knowledge and skill components.