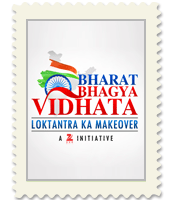 So, okay, yet another gruesome rape – this time, in broad day light, in a city believed to be the safest in India. A rape widely reported, also due to the fact that the victim was an intern with a media house.
Oddly, unlike the angry tenor of the outrage at the time of the horrific rape case that occurred in New Delhi last December, this time the reactions appear more muted. As if everyone is fatigued by the routine –incident occurs; media splashes it, rallies are taken out, anger vented and then, the inevitable petering out, given the rigmarole of justice delayed and the increasingly acute awareness of the futility of trying to fight a system that thrives on corruption and exploitation.
The utterly warped way of viewing crime and justice is one more bludgeon. Consider the fact that the faces of criminals are covered as they are led away, but reporters and others think nothing of exposing personal details, with blow by blow accounts of what was done to the victim, down to the last dirty detail.
Or the fact, that some judges actually need to go by the book to protect 'minors' who raped a minor! Old enough to commit a crime but not old enough for punishment –irony, anyone?
Seriously, is anyone other than the directly affected really interested in justice? Or are we all–politicians and policemen, in particular – becoming inured purveyors of crime, reading sensational items about rapes the way we would watch spine chilling shows on TV channels.
The coverage being accorded to the Arushi murder case there is a dedicated column in one newspaper to cite an example, is rationed out bit by bit. Readers anticipate new twists and turns, in much the same way one might look forward to a daily soap opera.
India Shining, sadly for its copywriter, is an almost tarnished dream. It would seem that we live in a country that may well go down in history as the land of toothless tigers.
Everywhere is a scam. Everywhere is a parallel power system. Everywhere is megalomania. Everything is an intricate web of deceit. Everyone is out to fill their coffers, whatever the cost. Grease a palm, grab a pot of gold and fire a gun. Some human lives come cheap, after all.
There was a time when the bold and the outspoken acted on things and ensured justice. There was a time when the media measured it words, a time when its word made a difference.
Now, even the best are aware of the need to zipper up, lest they fall prey themselves to incomprehensible damage. As hopeless as this may sound, the way things are today, only the still brave (foolish, maybe) hold on to ideals of nationhood.
The morning papers are filled with righteous statements from ministers, officials and people who profess to be on top of it.
Everything sounds hollow. Everything seems like a photo-opportunity and a byte. Everything is rhetoric with which to fulfill personal agendas
How does one retain a sense of belief in the face of daily travesty?