The king of fruits, mango, will be 30 per cent expensive compared to last year & substandard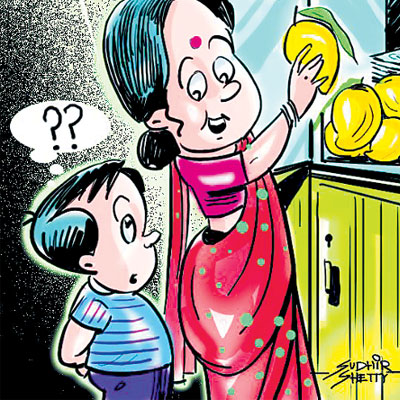 Summer has always been synonymous with mangoes as this is the time when the king of fruits arrives in the market. However, this time around, mango lovers will have to wait for another fortnight to lay their hands on the pulpy fruit.
The arrival of mangoes in the city has begun. But the quality is not up to the mark and the quantity has also reduced by 50 per cent. As an impact, the fruit — that is already costly — is likely to remain expensive this season by up to 30 per cent.
Every year, by mid-April, Ahmedabad gets around 50 to 60 trucks of mangoes. But, this year, the supply is already less by more than 50 per cent. Currently, the city is getting around 20 to 22 trucks on a daily basis. At the same time, the mangoes are not fully ripened, but farmers — who seek money — have started selling. Hence, the quality of available mangoes is also inferior.
"Bad weather conditions like hailstorm, less rainfall and extended winter have affected the maturing of the fruit. Ahmedabad is getting Badami and Totapuri from Andhra Pradesh and Tamil Nadu. We also get Alphonso, Payri and Sundari from Kerala. The delivery of best quality Alphonso — from Ratnagiri — has just started, but the quality is not up to the mark," said Shyamlal Rohra, president of the Ahmedabad Wholesale Fruit Merchant Association.
He added: "Most of the farmers in southern states have held the plucking of mangoes and are expecting a few spell of rain to help ripen the fruit and improve its quality. Due to this, the supply is less than 50 per cent compared to every year."
The price of mangoes has also increased by 20 to 30 per cent. "This time around, the wholesale price of Badami mango is between Rs15 and Rs40. Totapuri is being sold between Rs15 and Rs30, while Alphonso ranges from Rs50 to Rs100," said Rohra, adding the prices of mango will remain 30 per cent higher compared to last year.
The Gujarati Alphonso and Kesar have also arrived in the market, but due to poor quality they can't be exported. "Hence, the fruit is being supplied in the domestic market. All the quality breed of mangoes will last for less than two months starting from the first week of May. Overall, the mango prices would be higher and quality may not justify the cost," he said.
The situation is worse in the Saurashtra region. "Due to cold waves, the production is down by more than 60 per cent. On an average, a tree which gives around 20 kg of mangoes in a season is not going to give more than 8 kg. The quality will also be inferior," said Vallabh Chhothani, former president of Talala APMC Yard.