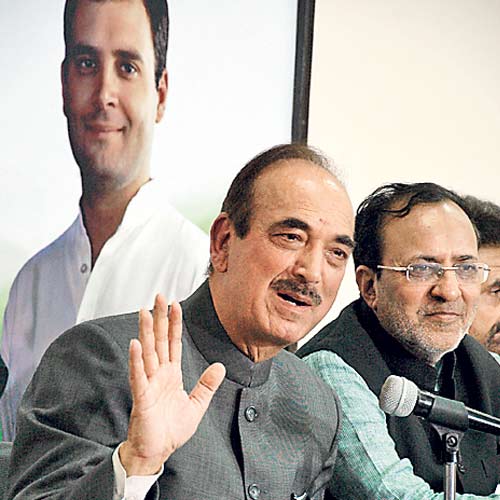 Union health minister Ghulam Nabi Azad indirectly took a dig at Narendra Modi government for not giving credit to the central government for its various health schemes at a press conference in the city on Saturday. According to him, the central government has disbursed Rs4164.37 crore since the inception of National Rural Health Mission (NRHM), with Rs608.41 crore disbursed in the current financial year.
While giving details of different schemes introduced by the central government, Azad said that people change scheme's names and do not give credit to the central government. He then elaborated on different schemes introduced for pregnant women, children and people living below the poverty line (BPL).
BPL families have been given a cover of Rs10 lakh for cancer, heart, kidney and liver disease treatments, said Azad. He said that any person having a BPL card can take benefit of the scheme at any government hospital in any state of the country.
The union health minister also gave elaborate details about the performance of the health ministry in UPA-I and UPA-II. He said that because of the central government's policy, the number of MBBS seats have increased by 55%, while MD seats went up by 75%.
Azad advocated free medicines instead of health insurance schemes.