Now, get ST buses for wedding processions: Gujarat CM Vijay Rupani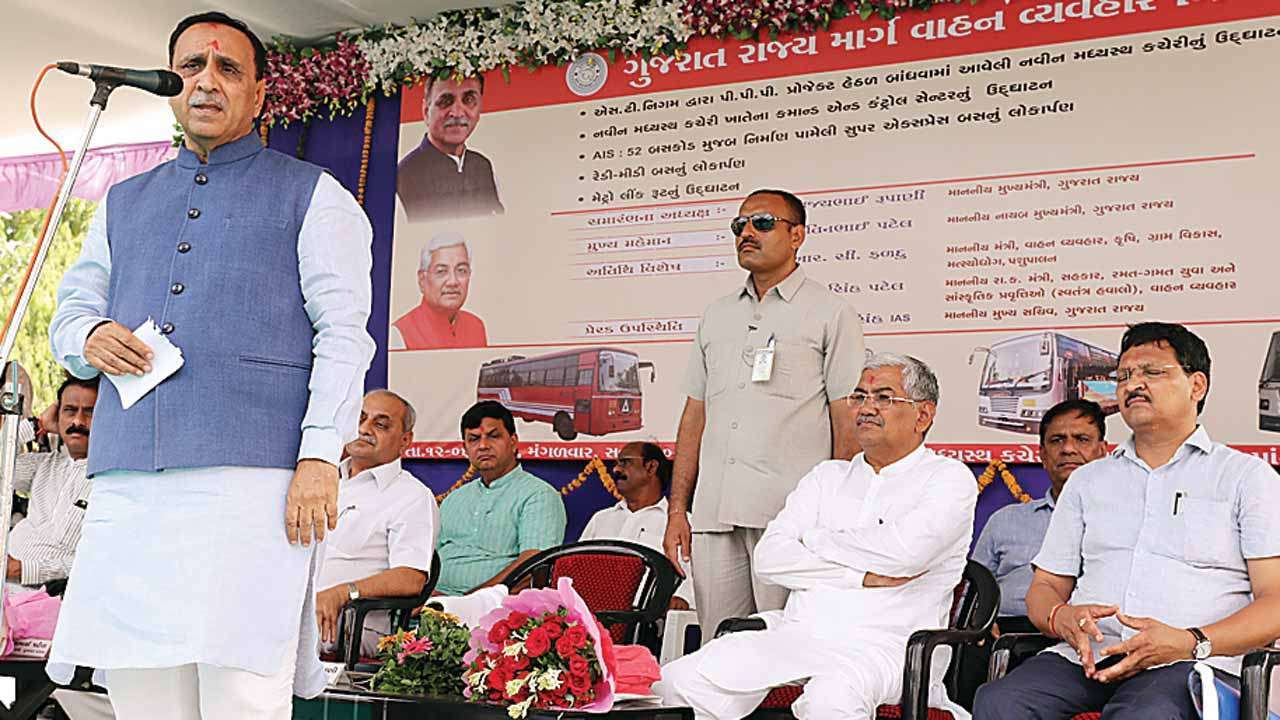 CM Vijay Rupani at an event on Tuesday
Written By
Updated: Jun 13, 2018, 02:47 AM IST
Gujarat Chief Minister Vijay Rupani made an announcement of providing ST buses in rural areas for transportation of people during marriages at reasonable prices. Rupani made this announcement on Tuesday on the occasion of inauguration of modernised central office of Gujarat State Road Transport Corporation (GSRTC) in Ahmedabad.
The CM announced, "We have a major concern for the safety and security of people of Gujarat may it be the poor or rich. We know that poor people cannot afford to hire passenger transport vehicles for their relatives during marriages and they hire goods transport vehicles instead. Many of the times, this results into tragic accidents that claim many lives. The joy of auspicious occasions turn into mourning. That is why we have decided that the GSRTC will provide its buses at concessional rates for the transportation of family members and relatives of grooms to reach at wedding destinations safely."
The CM announced that the buses will be available on daily basis at a rent of Rs 1,200 per day for ferrying within a radius of 20 km. The rent will be Rs 2,000 for ferrying within the limit of 40 km while it will be Rs 3,000 for ferrying at a distance of 60km.
The CM also announced that the new control room-cum-central office of GSRTC would be able to monitor the movements of each of the buses and make the travel of passengers cozy and pleasant.