Doctors say alcohol consumption is the main cause for swelling and inflammation of pancreas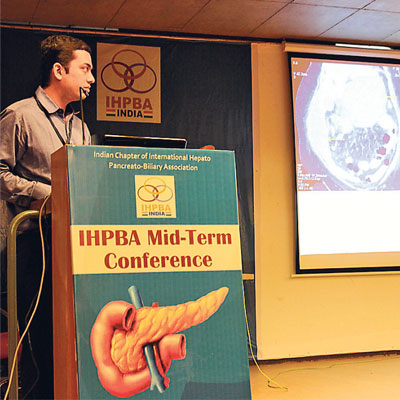 Ban on alcohol may leave your parties and festivals dry. But the prohibition has certainly saved people of the state from several deadly diseases. One of them is acute pancreatitis which has a very high mortality rate up to 40 per cent, say doctors.
"In Gujarat, the number of acute pancreatitis cases is much less than metropolitan cities like Delhi, Mumbai and Bangalore as the consumption of alcohol in the state is limited because of the ban," said Dr Adarsh Chaudhary, chairman, division of GI Surgery, Medanta Medicity Hospital, Gurgaon, during the mid-term conference of International Hepato-Pancreato-Biliary Association (IHPBA) held here on Sunday.
The number of people suffering from this disease has increased worldwide. The common reasons are mainly gallbladder stone and alcohol consumption, informed doctors who attended the conference.
In 90% of the cases, alcohol consumption is the main cause for swelling and inflammation of pancreas. Besides, smoking also contributes to it," said Dr Chaudhary.
Other than that, a small per cent constitute 'Idiopathic' cases which are exceptional and the cause of pancreatitis remains unknown.
This disease varies in severity from mild to extremely severe necrotizing pancreatitis. "Doctors have to be careful about adequate fluid therapy, vitamin supplementation and dietary restrictions. Acute pancreatitis develops gradually and worsens over time which results in permanent organ damage," said Dr Randhir Sud of the Institute of Digestive & Heapatobiliary Sciences.
Many doctors lack knowledge about the disease which in some cases worsened the condition of the patients, said doctors. However, with new medical innovations, rising awareness, treatment of this ailment has improved considerably.
"With a CT scan, doctors can easily find out if it is acute pancreatitis and start treatment at an early stage which decreases the mortality rate by 80-90 per cent," said Dr Chaudhary.
Dr Sud also advised not to use CT scan in the first two days of the treatment which may worsen the case.