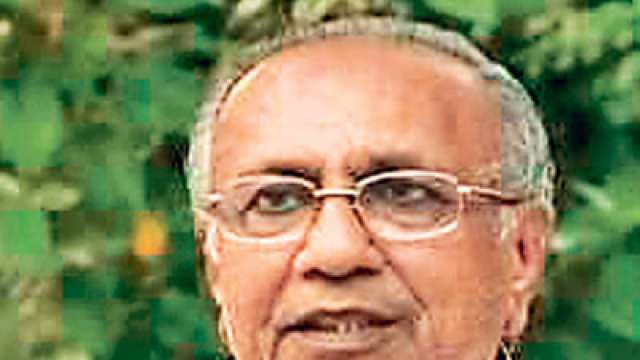 Suresh Mehta, former chief minister and one of the founder members of the Gujarat Parivartan Party (GPP), on Tuesday said the party had not merged with the BJP and it continued to be a separate entity.
Mehta, a founder member and former senior vice-president of GPP, also came down heavily on Gordhan Zadaphia, the then president of the party, who joined BJP on February 25 and announced the merger of GPP with the saffron outfit. He also said that he had written to Zadaphia on February 20 and warned him against the merger in such a manner.
"The Gujarat Parivartan Party continues to exist according to an Election Commission of India's notification dated March 10, 2014. This shows that the party is not merged with the BJP," said Mehta in a statement. The EC notification categorises GPP as a registered unrecognised political party.
He also claimed that Zadaphia did not have the authority to merge or dissolve the party. "As per the party constitution signed by founder president Keshubhai Patel, the party can be merged only after getting consensus from 3/4th of the total members. Thus, Zadaphia's declaration about the merger is illegal."
Zadaphia, one of the most vocal critics of chief minister Narendra Modi in the past few years, returned to the saffron fold in February. He also announced that GPP was being merged with BJP.
Mehta said the false campaign about GPP's merger with BJP stands exposed and claimed that Zadaphia and some of his supporters had joined the BJP only in their individual capacities. "They have nothing to do with the GPP now. GPP continues to exist as a party," the former chief minister asserted.