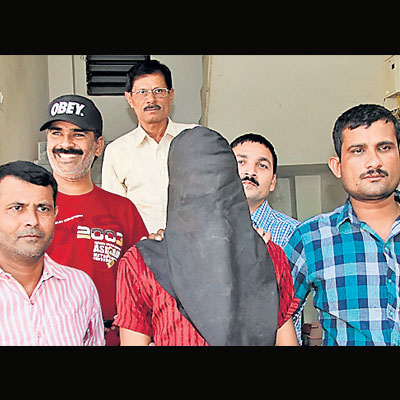 Sujal Panchal, who cheated around 20 women after offering them jobs of cook in the Indian Space Research Organisation (Isro), was arrested by the detection of crime branch (DCB) from near Iskcon mall on Tuesday evening. The police also seized cash and valuables from Sujal.
During interrogation, Sujal admitted that he had duped around 20 women to collect money for the treatment of his mother. Around eight months back, he, along with his friend, offered these women that he could get them employed as cooks in Isro with a monthly salary of around Rs20,000, Sujal revealed to the police. He also introduced himself as an employee of ISRO.
Interestingly, Sujal got the idea of committing the crime after reading a similar kind of cheating case in a newspaper a year back and tried to apply the same modus operandi on these women.
K N Patel, assistant commissioner of police (ACP), DCB, said: "During last six months, the satellite police reported five complaints against Sujal, who cheated around 20 women. But the local police could not get any clue of Sujal. Acting on a tip-off, police inspector H A Rathod nabbed Sujal alias Chiku Kiritbhai Panchal (25), resident of Purushottam Nagar society, Viratnagar Odhav, on Tuesday."
Sujal brought these job-seeking women near malls in Satellite area on public buses and there he asked them to go for medical tests leaving behind their valuables. After sending them for the same, he used to decamp with the ornaments. The Satellite police have also recorded the statements of 18 women, who were victims of Sujal's fraud. Sujal confessed of his involvement in five cheating cases. However, police believe he may be involved in other crimes also.