The temperature was four degrees below normal.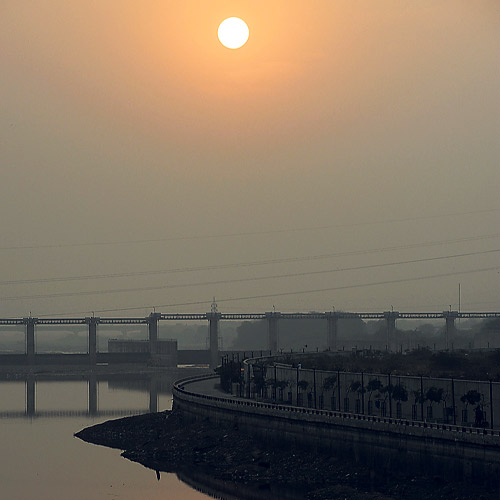 City denizens woke up to chilly winds on Saturday morning with temperature dropping to four degree below normal. The city recorded a minimum temperature of 8.3 degree Celsius, said a release from India Meteorological Department (IMD), Ahmedabad centre. This was the lowest temperature of the season so far for the city, said sources from the Met department.
The maximum temperature was registered at 25.7 degree Celsius, two degrees lower than Friday. The Met office, however, has forecast that the minimum temperature on Sunday will be 9 degree Celsius and with a maximum of around 27 degree Celsius.
Amdavadis seemed to be making the most of the chilly weather with the mercury dipping. "With the party season at its peak, the weather is only adding to the vibrant mood. We hope that it remains the same till the end of the year to keep the party mood high," said one of the city party-goers, Paritosh.
Meanwhile, Naliya — a small town in Kutch district — was under a cold spell, recording the lowest minimum temperature of the state. The area was freezing at 2.6 degree Celsius. With the minimum temperature at 7 degrees Celsius, Gandhinagar was the second coldest district of the state, followed by Amreli (7.5), Rajkot (7.8 degree), Bhuj (8.6) and Porbandar (8.8).
The IMD has also forecast that the cold wave condition will continue to prevail in parts of Saurashtra, Kutch and North Gujarat region for the next 36 hours.
It, however, stated that sky will mainly be sunny in other districts of state — including Diu, Daman and Dadra Nagar Haveli.
2.6 degree Celsius was recorded in Naliya, a small town in Kutch district on Saturday