33.6 degree Celsius, 5 degree above normal, was the temperature that kept Amdavadis more than just warm on Thursday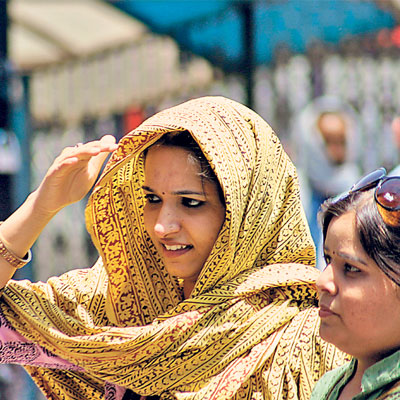 As February progresses and mercury level rises, Amdavadis are being reminded that summer is around the corner. The city on Thursday recorded a maximum temperature of 33.6 degree Celsius, which was 5 degree above normal. Even the minimum temperature at 14 degree Celsius was a degree above normal.
On Friday, the sky is likely to remain clear. The minimum temperature is expected to be around 14 degree Celsius, while the maximum will be around 32 degree Celsius.
Gandhinagar was the hottest place in the state with a maximum temperature of 34.2 degree Celsius. It was followed by Surendranagar at 34 degree Celsius and then Ahmedabad. Meanwhile, the night temperature dropped in parts of Saurashtra-Kutch, but it changed little in rest of the region, said the met department in its report.