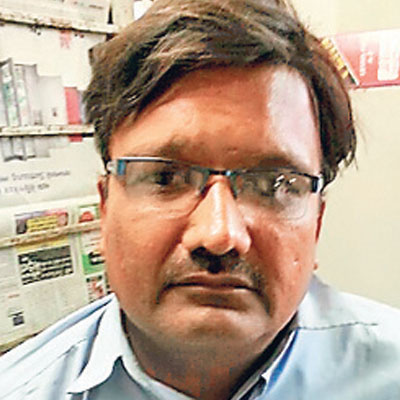 The Anti-Corruption Bureau (ACB) on Friday nabbed a TDO inspector of the Ahmedabad Municipal Corporation (AMC) while accepting Rs70,000 bribe. The officer had already accepted Rs50,000 bribe earlier from the city-based complainant, officials said.
According to a complaint filed by Jan Mohammed Makrani with ACB, inspector with the AMC's town development department of Lambha ward, south zone, Prakash Mali had demanded a bribe of Rs1.20 lakh from him. The complainant owns a construction business in the city and had been issued notices from the civic body for starting construction without requisite permission at four sites.
To do away with these notices, Mali had demanded a sum of Rs30,000 for each site from Makrani, totalling Rs1.20 lakh. Of this, the latter had already paid him Rs50,000 earlier. For accepting the remaining amount of Rs70,000, the two men decided to meet near a soda shop at Anjali crossroads on Friday.
However, Mali, a class-II officer, was unaware that the ACB had laid a trap for him. He showed up at 5.55 pm and was caught red-handed while accepting the bribe.