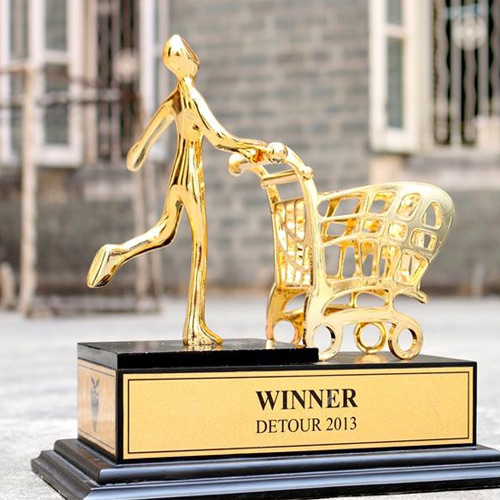 Jai Hind College's Detour, the annual mass media festival that took place from November 29 to December 1, saw participating teams promote various brands this year. Since the theme was "Brand the Branded," contingent names were Vodafone ZooZoo, Duracell Bunny, Amul Utterly Butterly girl etc.
The highlights of the fest were Keep Walking-the fashion show event, Sab Kuch Bhula Ke Just Dance and the PR events. For the first time, there also was a Qawali event called-Jaago Re!, the winning team being Rich Uncle Pennybags (R.D.National College).
The biggest event was the Think Big-360 degree branding event which covered aspects of product packaging, marketing and advertising; the prize for which was bagged by Air India Maharaja (St Xavier's College).
Prominent celebrities who attended included Rajesh Roshan, Shekhar Suman along with his son Adhyayan Suman, Tigmanshu Dhulia, VJ Bani and many more.
The winners of Detour 2013 were:
1. Air India Maharaja (St.Xavier's College)
2. Zoo Zoos (H.R.College)
3. Rich Uncle Penny Bags (R.D National college)
The vice chairperson of Detour 2013, SYBMM student Deepa Venkatesan said: Detour means hospitality, a platform for colleges to interact."
Photos from the event: