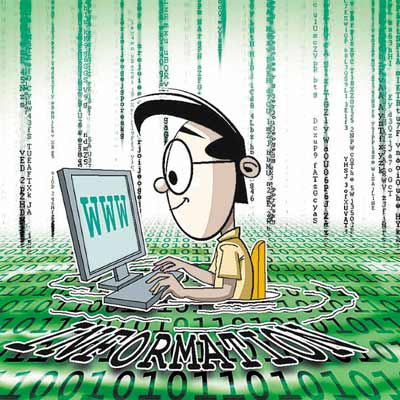 Following the increasing trend of cyber crimes in the nation, the All India Council for Technical Education (AICTE) requested the institutions affiliated to it to introduce cyber-related courses as an option at the postgraduate level.
The AICTE provided a list of four courses that could be introduced by colleges.
"Though the rates of cyber related crimes is increasing in the nation, a meagre number of people are aware about issues like cyber security, cyber forensics and cyber warfare. Keeping this in mind, we have decided to introduce such courses at engineering PG level," said a senior official from the AICTE regional office (Bangalore) on condition of anonymity.
However, the colleges which are applying for more than one new course or more than one division for a PG course have to introduce two cyber related courses as an option. Meanwhile, the demand for introducing the cyber related courses has been increased by the city colleges. One such college which has got the affiliation for the course is PES Institute of Technology.
D Jawahar, CEO of the PES group said: "We have also got affiliation for the courses in cyber security, cyber forensics and information security. The AICTE has given permission to admit 18 students per course for the year 2013-14. The target group by cyber criminals are the youth. It is necessary to create awareness among them," Jawahar said.
The list of courses provided by the AICTE are – cyber security, information technology (information and cyber warfare), bio metrics and cyber security, cyber forensics and information security. HU Talwar, director of technical education, said" "Every year, engineering colleges can apply for two new courses. This year, the AICTE has asked the colleges to mention cyber related course as an option as courses like cyber security and information security are very important and essential."
K Mallikarjuna Babu, principal of BMS college of engineering, said: "Cyber security and information security subjects plays very important role. When it is a national policy, it will be more effective."