Six new government medical colleges, each with 150 seats in 2014-15.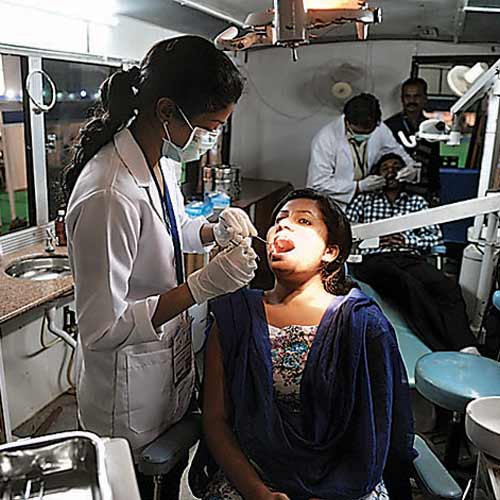 The state government hopes that its plan to start more medical colleges in districts will help to address the problem of reluctance of doctors to serve in rural areas. The state minister for medical education, Dr Sharanaprakash Rudrappa Patil, said starting the new colleges will help to a large extent in addressing the needs of people at the district level, who visit primary health centres (PHC) and community health centres (CHC) for treatment."It is tough to bring city doctors to the district level.
So with new colleges opening up, that need can be met," said Patil, on the sidelines of the Healthex International Summit in the city, on Thursday. The state government's plans of starting more government medical colleges will take effect from 2014-15, with 6 new ones opening across districts. Currently, there are 10 government medical colleges across Karnataka.
The new ones will commence operations in Gulbarga, Koppal, Karwar, Kodagu, Gadag and Chamarajanagar districts. Each catering to 150 students, the opening of the new six colleges with add 900 more seats. At present, there are 2,500 government medical college seats (at the under-graduate level) that are likely to be raised to 3,400 from the next academic year. Patil added that currently there was a need for a medical college in each district in the state. "There is also a need to improve upon the number of seats for post-graduation."The government is also working on impressing upon teaching hospitals to get themselves accredited, said Patil."Accreditation is important since it helps improve the overall quality of the set-up. Currently 36 medical colleges and 40 dental colleges in the state are pursuing accreditation," says Dr Sriprakash KS, vice chancellor, Rajiv Gandhi University of Health Sciences.

Hopeful on rural stint bill
Patil said the state government is awaiting the President's nod for the mandatory rural stint bill, that will make one year rural service compulsory for all medical graduates and post-graduates.
The bill has already been passed by the Union Ministry of Health and Family Welfare and is now awaiting the President's approval.
"It is a social commitment for medical graduates to serve at least for a year in any PHC or CHC or taluk level hospitals," said Patil.